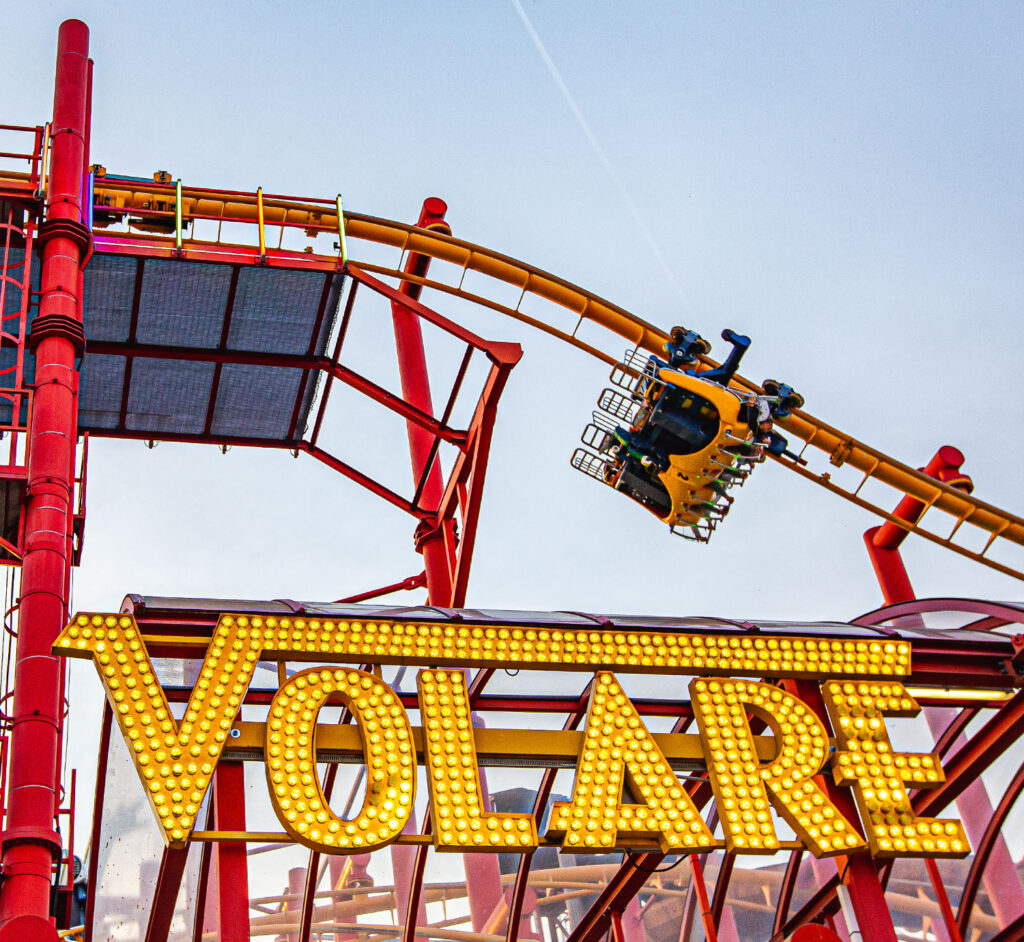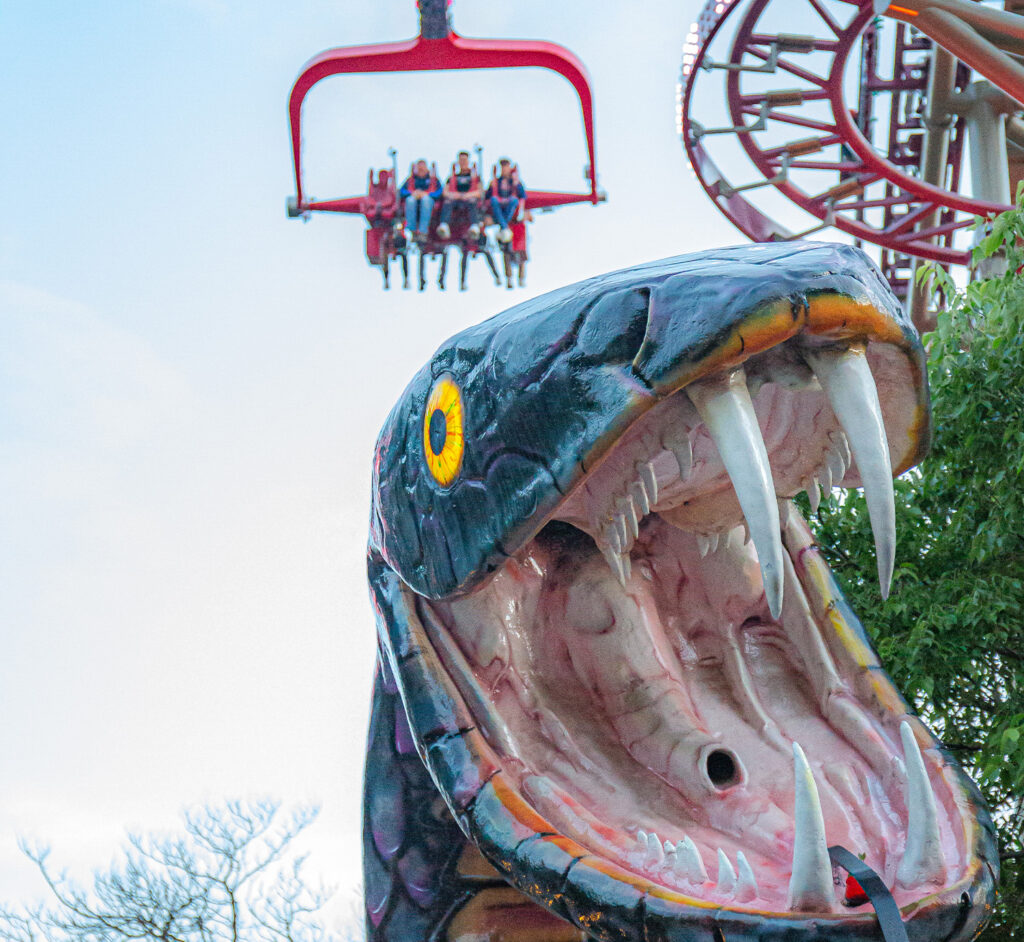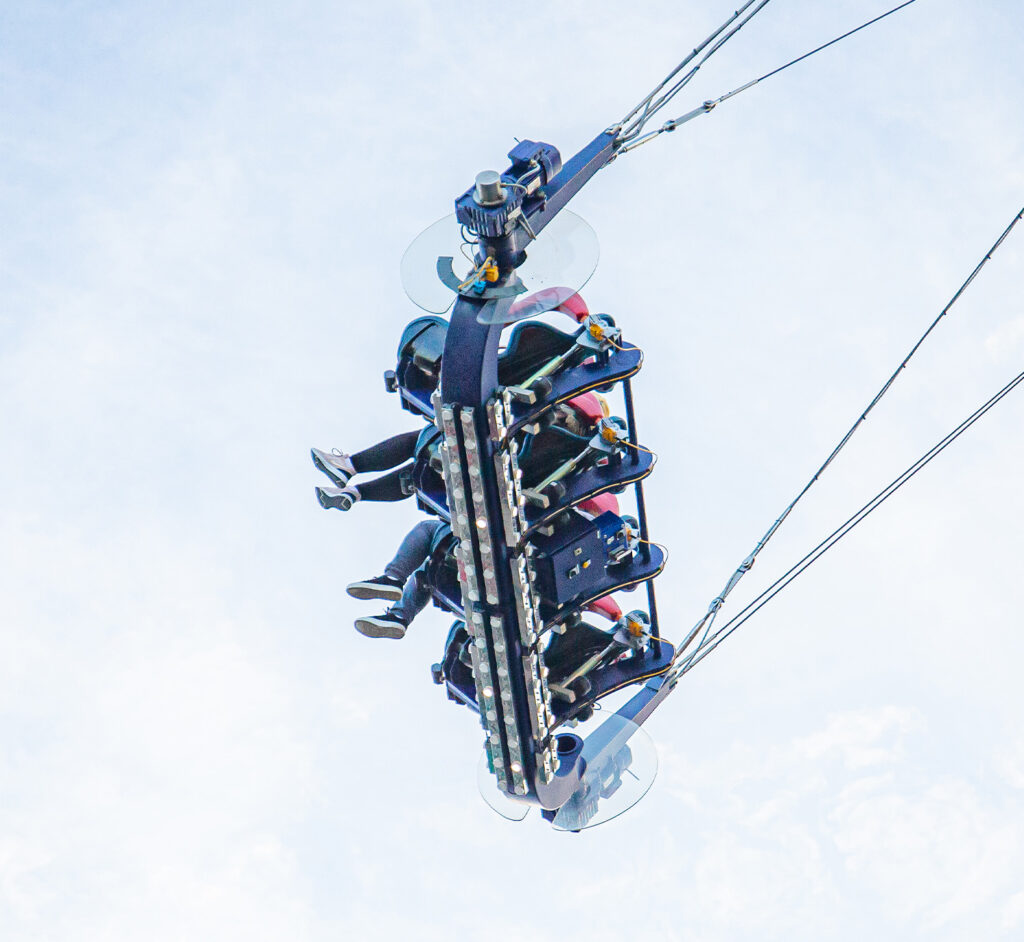 Top 10
The 10 Highest Rides!
In our top 10 ranking, we will reveal which Wurstelprater rides will take you the highest into the air and therefore potentially offer the best view across Vienna. But beware, – not all attractions allow you to also enjoy the view.
Challenge: Next time you visit, work your way through our top 10 highest attractions!
#10  ⋆  Volare
Volare, oooh! Yes, at a height of 21 metres and in lying position, you will go tingly all over. Volare lets you fly head first to the top of the rollercoaster and back down again – for 1,5 minutes. Review: Superman is calling!
#9  ⋆  Tornado
With 25 metres of height, the Tornado is the highest swing in Austria! Fear of heights? Out of place. This swing has room for four people – fly together with your friends at breathtaking heights!
#8  ⋆  Black Mamba
You want to reach for the sky? On a snakes' tail? The Black Mamba will help you with that. The adventurous ride swings you through the air at 80 kilometres per hour, enabling you to reach a height of 40 metres. An experience you won't soon forget!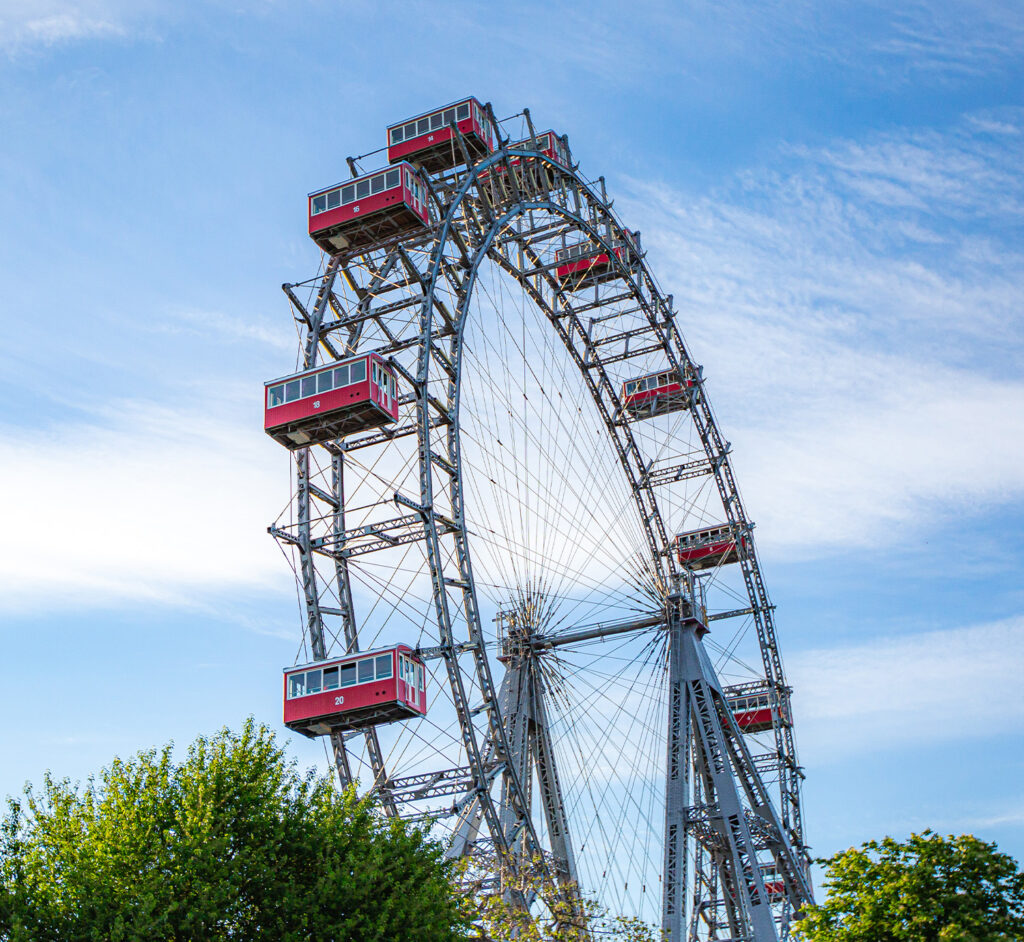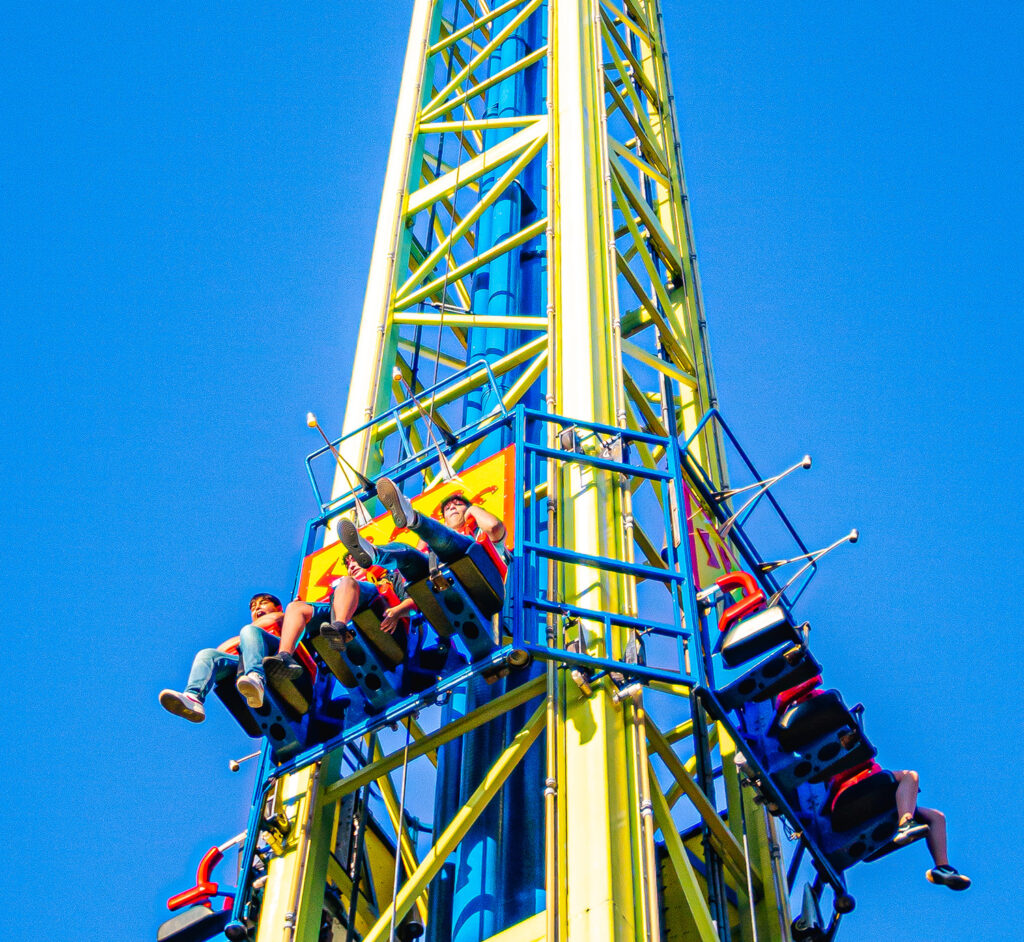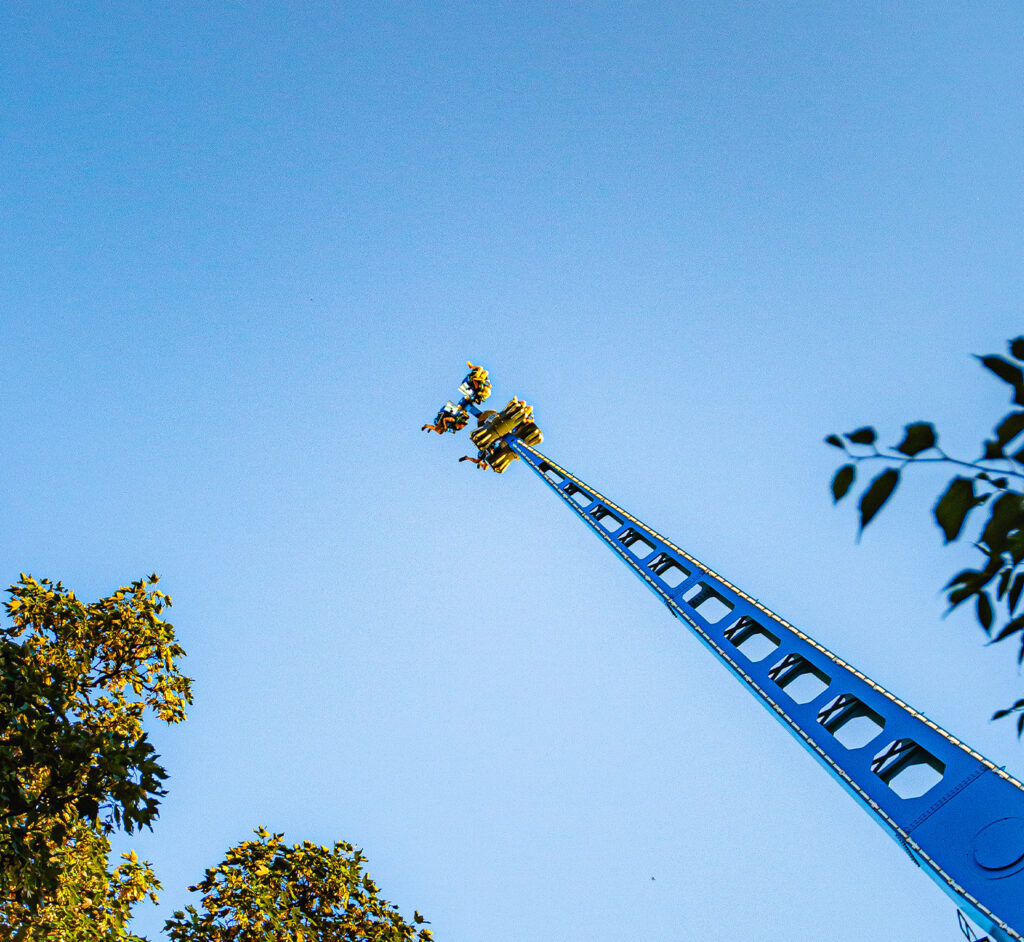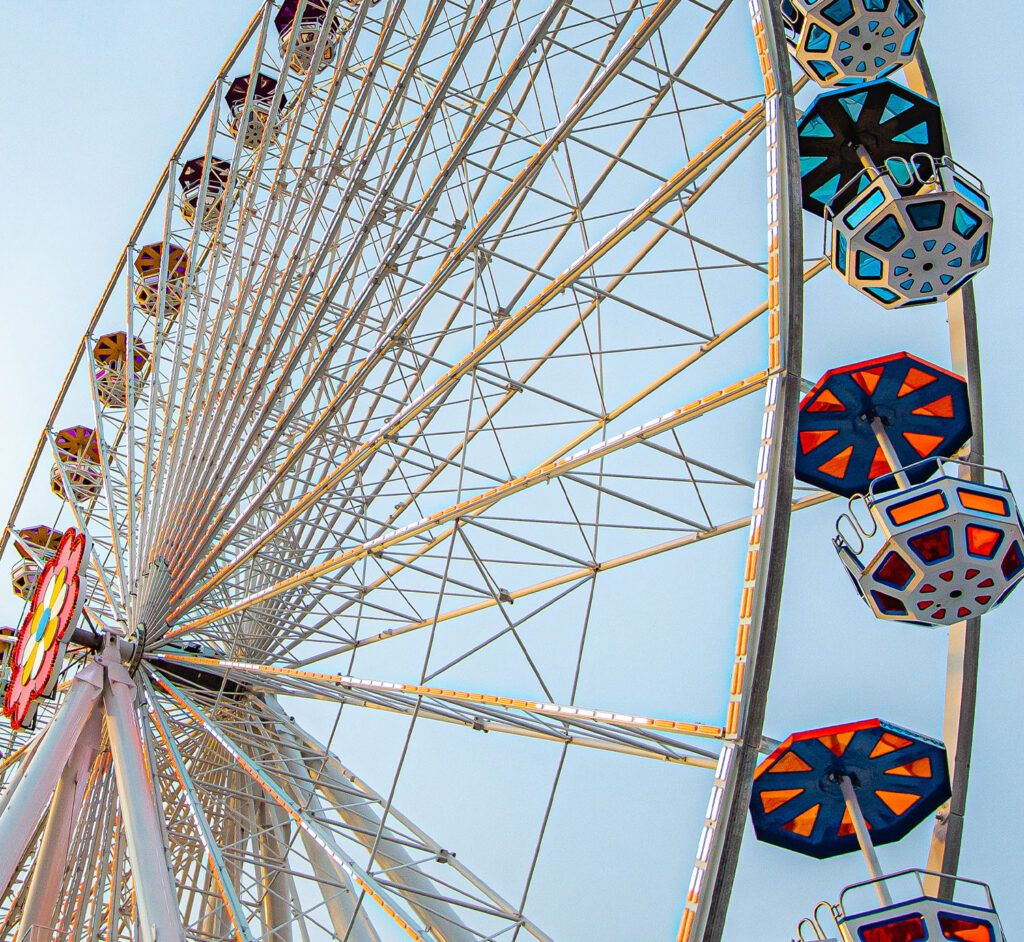 #7  ⋆  Blumenrad
At a height of 45 metres, the Blumenrad (Flower Wheel) with its rotating gondolas is quite a relaxing ride. You can enjoy the view over the whole Wurstelprater and, in fine weather, over the beautiful city of Vienna!
#6  ⋆  Space Shot
The "Prater rocket" Space Shot takes you up to a height of almost 60 metres. First you go up at 90 kilometres per hour and then you free-fall back down. And because thats not enough, two more attempts to reach space will follow!
#5 ⋆ The King
This 60 metre high ride is like a giant propeller that carries you high into the air. The King is fairly new to the Wurstelprater and is a definite must for all daredevils among you!
#4  ⋆  Wiener Riesenrad
At 64.75 metres of height, the Vienna Giant Ferris Wheel is the fourth highest ride in the Wurstelprater. Built in 1897, it was the highest Ferris Wheel in the world from 1920 to 1985. It is a famous Viennese landmark and a popular Viennese tourist attraction.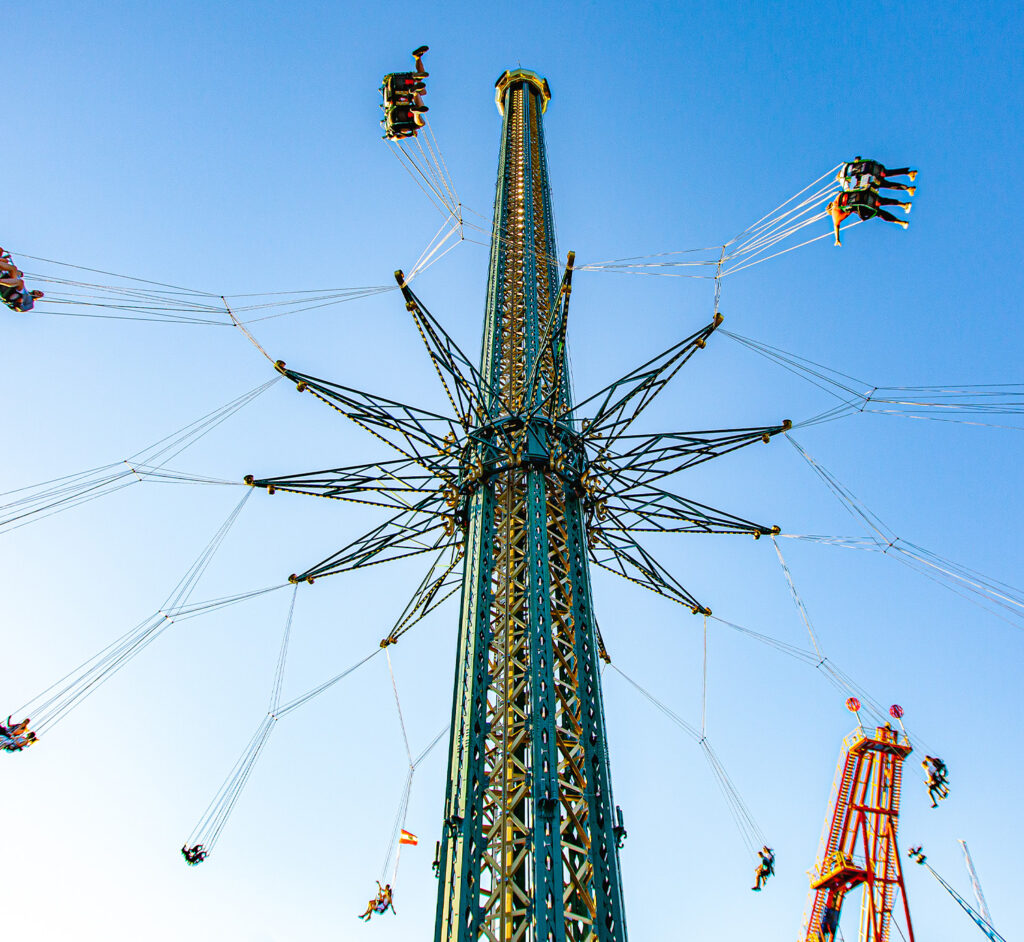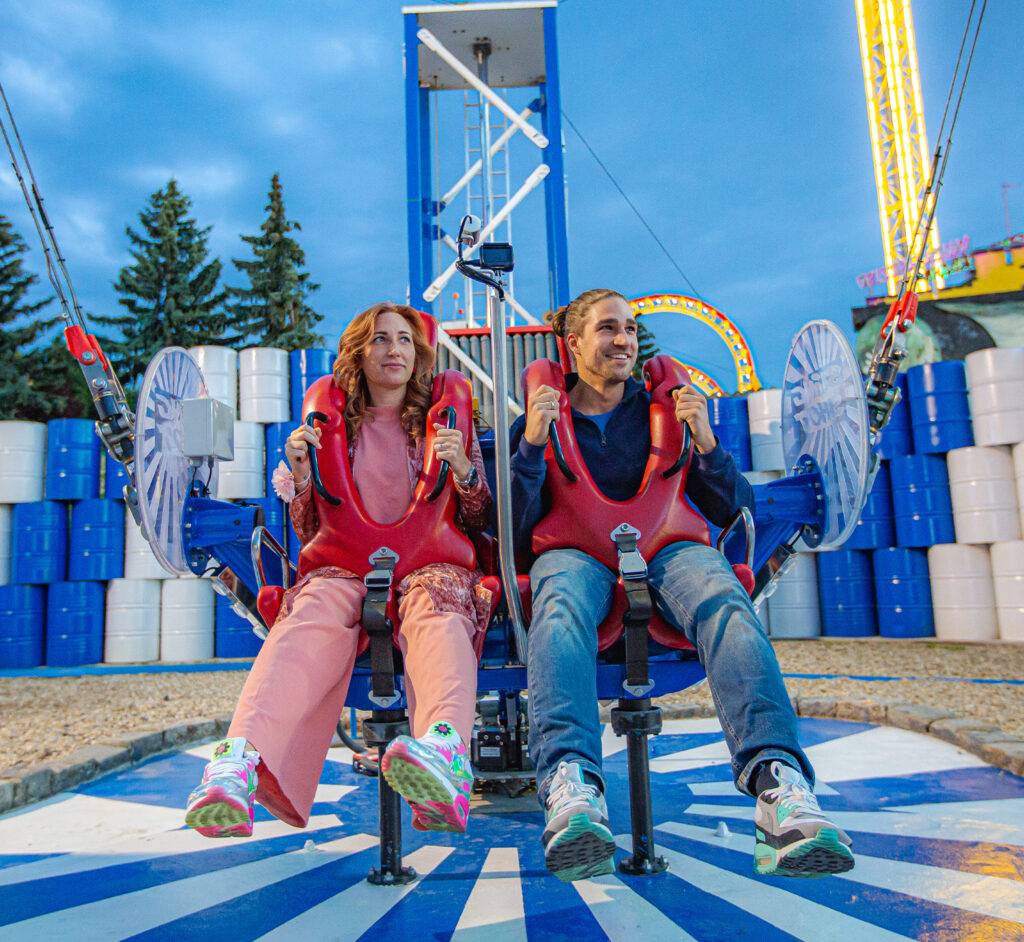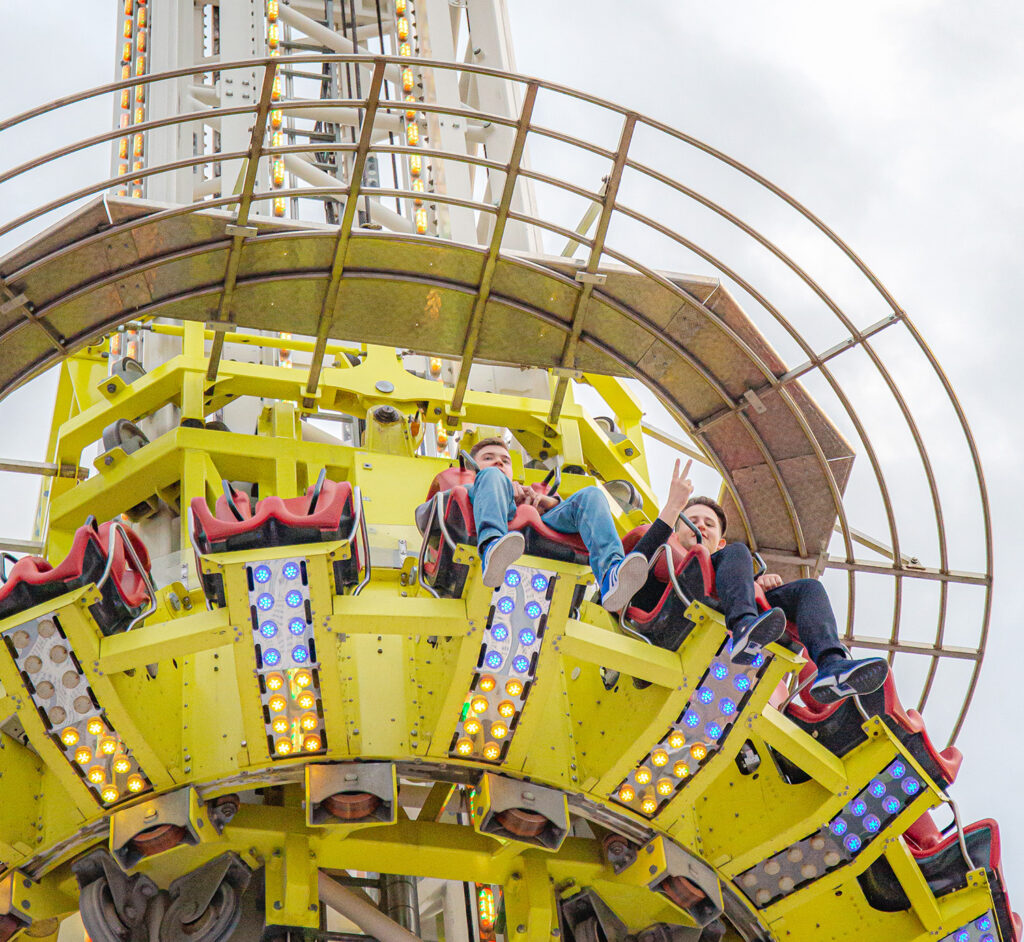 #3  ⋆  Wiener Freifallturm
This gigantic Freefall Tower in the Wurstelprater is 90 metres high. At first you go high up until you are about to shout: "Stop!" But don't worry, you will go back down again – at free-fall speed. A real thrill!
#2  ⋆  Ejection Seat
With the Ejection Seat, you will reach a height of over 110 metres! You get catapulted into the air at 14 metres per second while the ejection seat rotates. Conclusion: The ultimate adrenaline kick!
#1  ⋆  Prater Turm
Fancy a carousel ride high up in the sky? Hell yeah! The Prater Turm (Prater Tower) is the highest attraction in the Wurstelprater! With a height of 117 metres, it was the highest chain carousel in the world until 2013. Whether it's a first date or a ride with friends, you're bound to get butterflies in your tummy!
Enjoy your Wurstelprater visit!