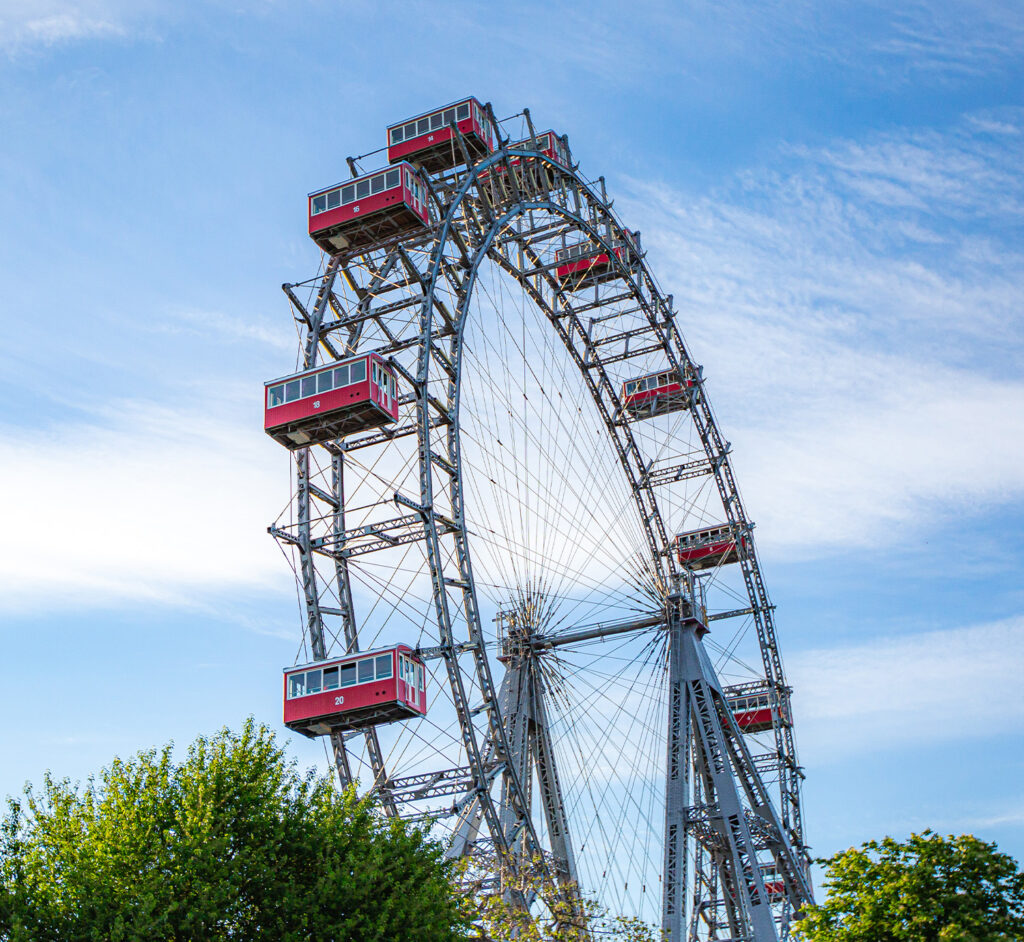 The Vienna Giant Ferris Wheel is one of the most popular landmarks in Vienna and the symbol of the Wiener Wurstelprater. Built in 1897 on the occasion of the 50th anniversary of the coronation of Emperor Franz Josef I, it was the largest of its kind with 30 gondolas. Unfortunately, it was destroyed in World War II but was rebuilt after the war together with St. Stephen's Cathedral and the Vienna State Opera house as they were deemed important to Vienna. Today there are 15 gondolas inviting you to a ride on which you will enjoy a beautiful panoramic view of Vienna.
If you want to enjoy a candlelight dinner with your loved one or celebrate your birthday with your family, the Gourmet Waggons are a memorable location. Chef and waiter will join you in the wagon. Gift certificates are available at the Giant Ferris Wheel or on wienerriesenrad.com
Open daily from 10:00-21:45.
Age restriction: none

13,50€ for adults 6,50€ for children under 14 34,00€ for families (= 2 adults + 2 children) Platform 9: 89,00€ per person
Show on map