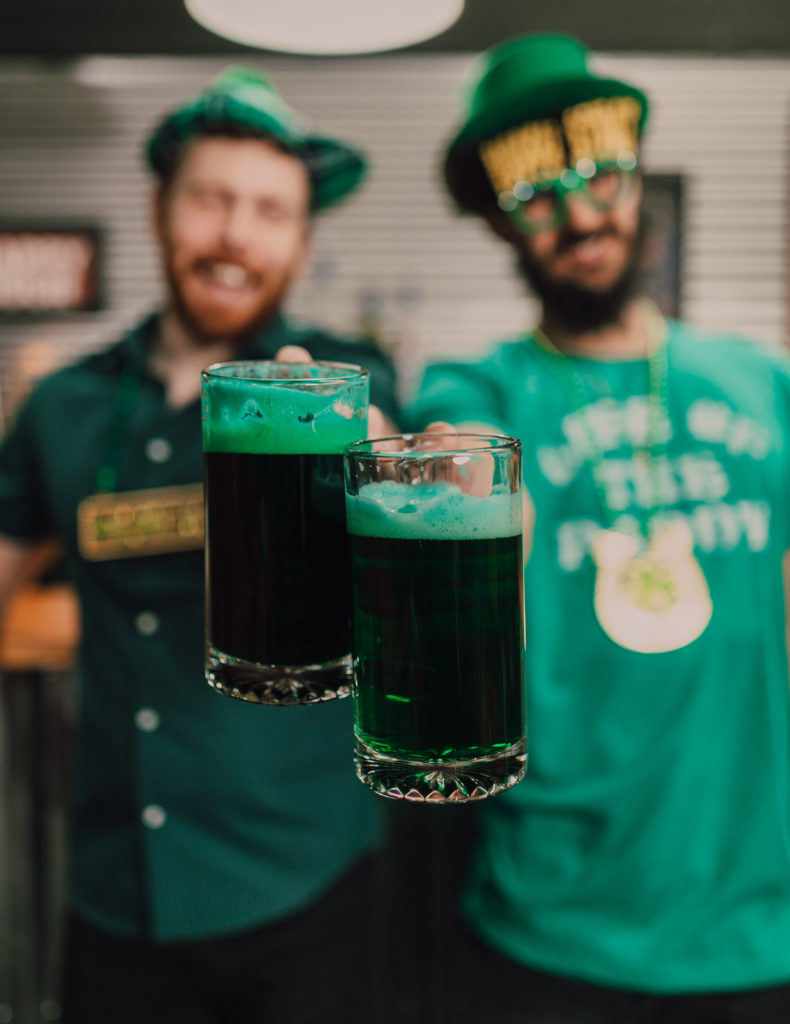 Events, March
St. Patricks Day in Prater
St. Patrick's Day is getting more and more popular in Vienna and many bars and restaurants are joining the celebrations. Of course, the Irish holiday does not leave the Wurstelprater untouched either – three restaurants will offer you everything you could wish for for a successful St. Patrick's Day celebration on Friday, March 17th, 2023!
Celebrating in the middle of the Wurstelprater
The restaurant Zum Englischen Reiter and the Gösser Eck invite you to a joint St. Patrick's Day party. Enjoy Irish music from two live bands, Irish food, draft Guinness, whiskey and more. Michael Pobisch and Patrick Kapusta will perform live at the Englischer Reiter, Max Grubmüller and Rainer Gradschnig at the Gösser Eck.
When: Fri. March 17 from 19:00
Table reservation for Zum Englischen Reiter / Gösser Eck
St. Patrick's Day with a view
The Zoku Vienna also invites you to celebrate the Irish holiday. On the rooftop with a view over the Wurstelprater and all of Vienna, you will be offered a special St. Patrick's Day cocktail and drink variety. In addition to a live band and a DJ, there is of course also a range of suitable dishes.
When: Fri, March 17th from 17:00
Dress code: greeeeeen
Location: Perspektivstrasse 6, 1020 Vienna
Reservation via Eventbrite
St. Patrick's Parade
Not in Wurstelprater, still worth mentioning: If you haven't had enough green beer and Irish flair on Saturday morning, you can continue straight to the St. Patrick's Day Parade in downtown Vienna. Participants gather at the Schottenkirche; starting at 11:30, the route then leads via Freyung, Herrengasse, Michaelerplatz, Schauflergasse, Ballhausplatz, Löwelstraße and Josef-Meinrad-Platz to the Burgtheater. The organizers Shamrock Dance Company Vienna, Vienna Gaels GAA and Austro-Irish Society promise lots of fun and music.
When: Sat, March 18 from 11:00
Starting point: Schottenkirche
End point: Burgtheater from approx. 12:15 (until 16:00)
Lá fhéile Pádraig sona dhuit!
Photocredits: Rodnae Productions/Pexels