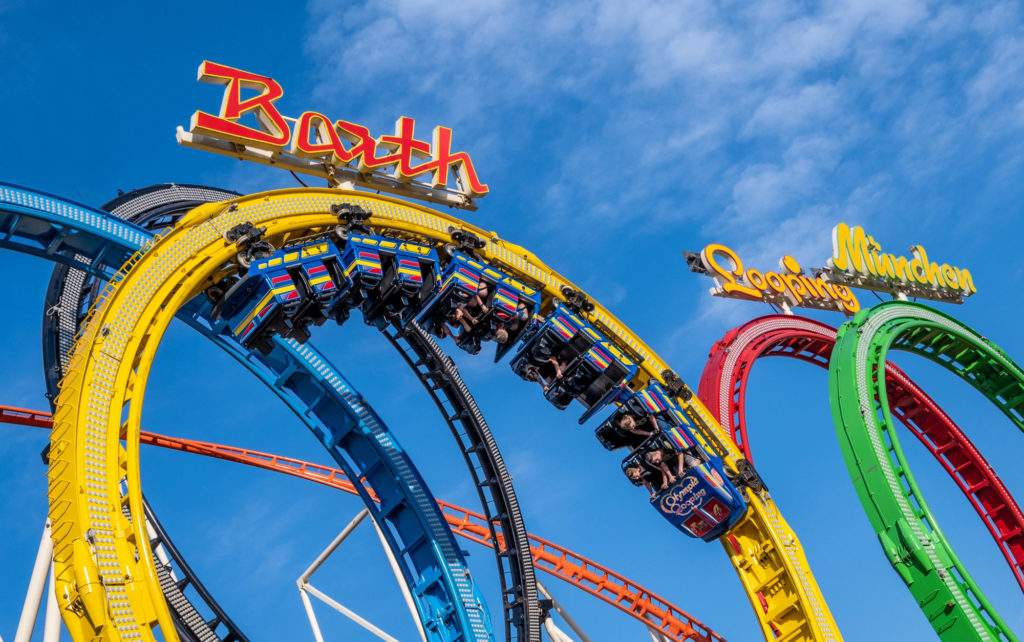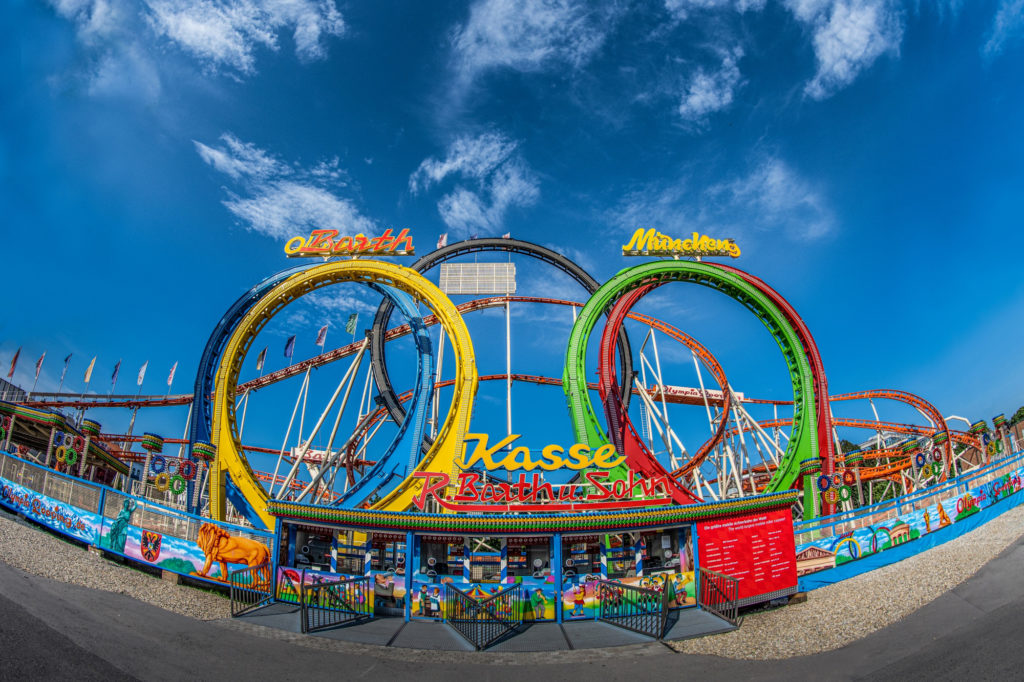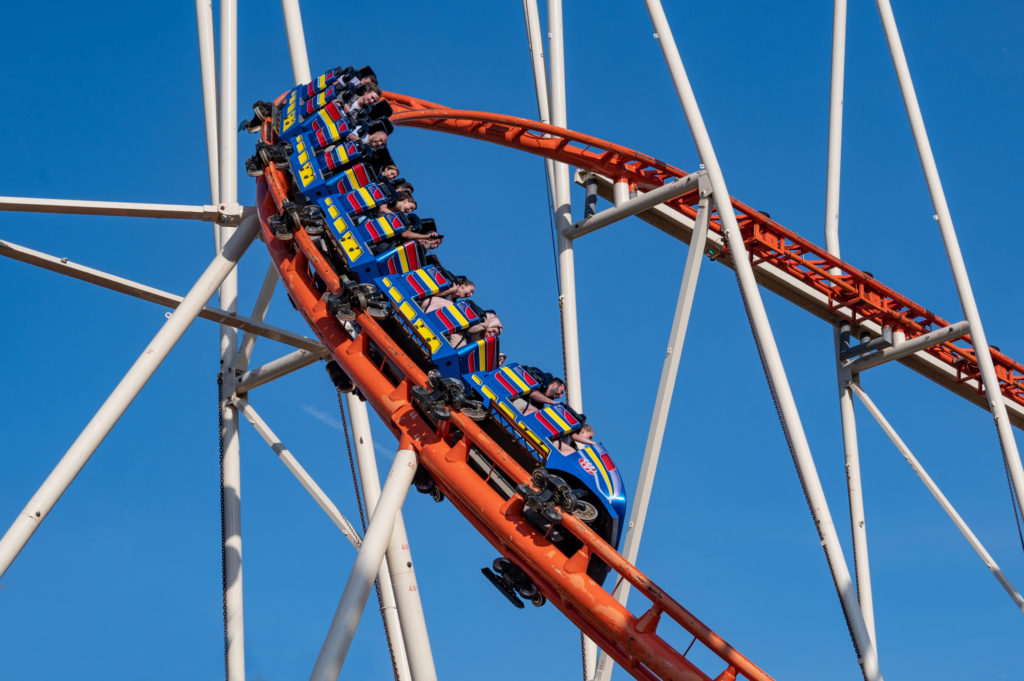 Interview
At Home All Over The World
Michael Barth and his family operate the Olympia Looping – the world's largest transportable roller coaster. In the interview he tells us what he loves about his job, how he was welcomed in Vienna as a German, and what he would change about the Prater.
Dear Michi, thank you for the interview. Tell us a bit about yourself.
My name is Michael Barth and I am 24 years old. 2016 was the first time I was in the Wurstelprater to set up the Olympic Looping, and since then Vienna has become one of my favourite cities. Because of the culture, the city itself – it's so quiet and orderly here – and because of the people.
How have you been welcomed in Vienna?
When I was here for the first time, I didn't know anyone and I found the Viennese very friendly and well received. I liked that, of course. I really appreciate the people in Vienna very much.
Among colleagues, I have often heard the word "Piefke" and was not sure what it meant. But I quickly understood that they meant it as a joke to me and I didn't feel offended by it.
You come from a family of showmen. What does your family do?
My brother and I are the sixth generation of the Barth family of showmen. Our ancestors started with a small almond business. It went on from bumper cars to the first roller coasters to the Olympia Looping, the world's largest transportable roller coaster.
Since 1998, my family and I have been running the family and amusement park Taunus Wunderland in Hessen, Germany. In the last few years we have opened two new attractions there, the Wonder Glider simulator and the family roller coaster Kuhddel Muuuhddel.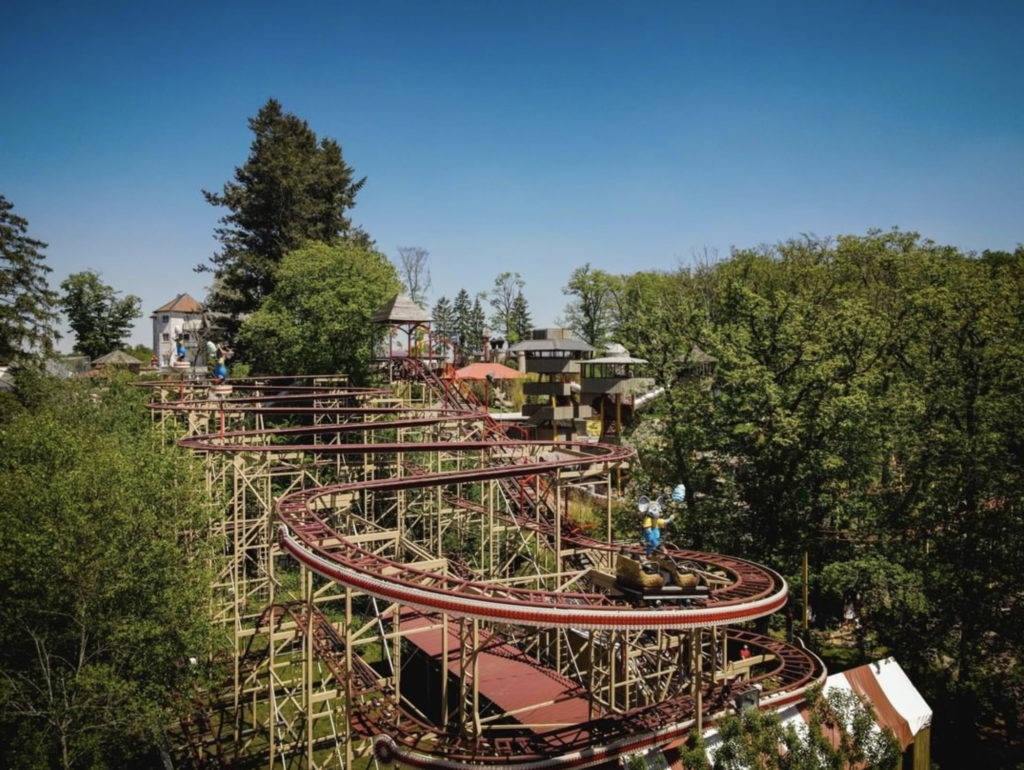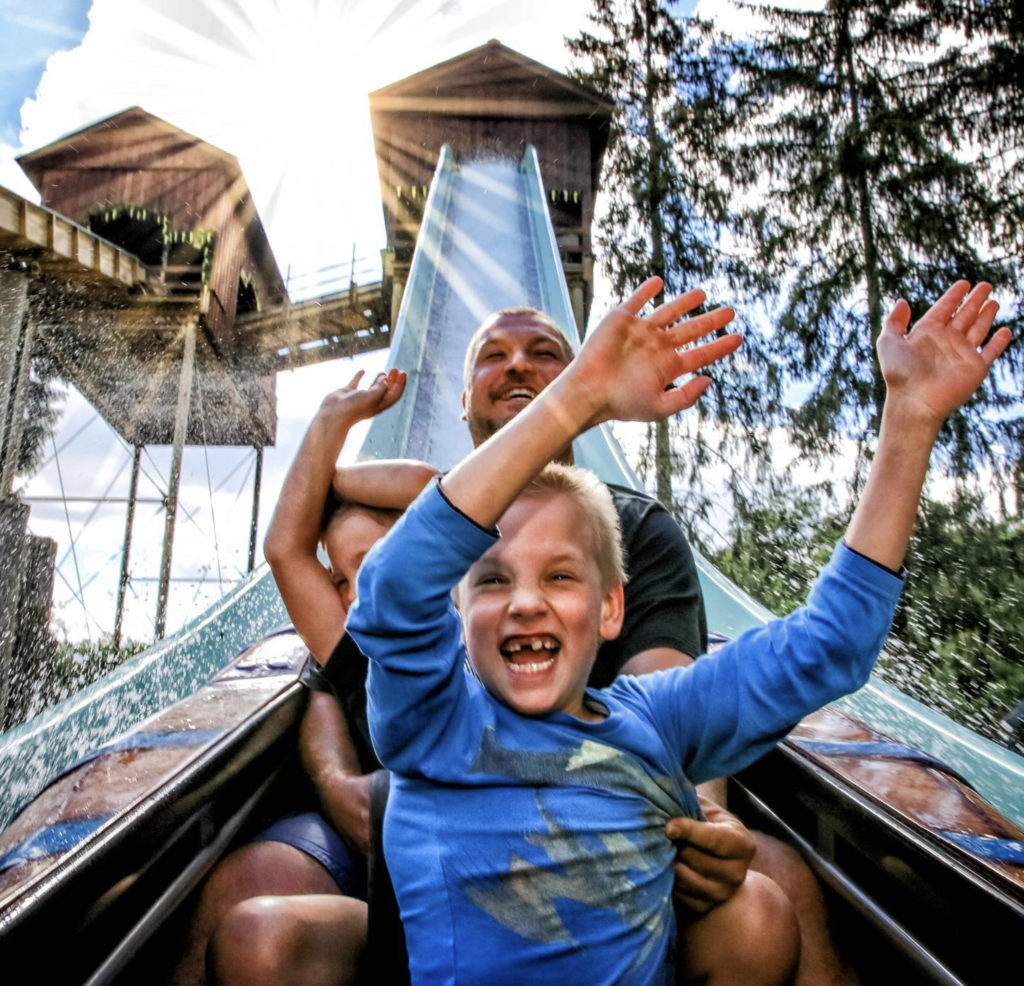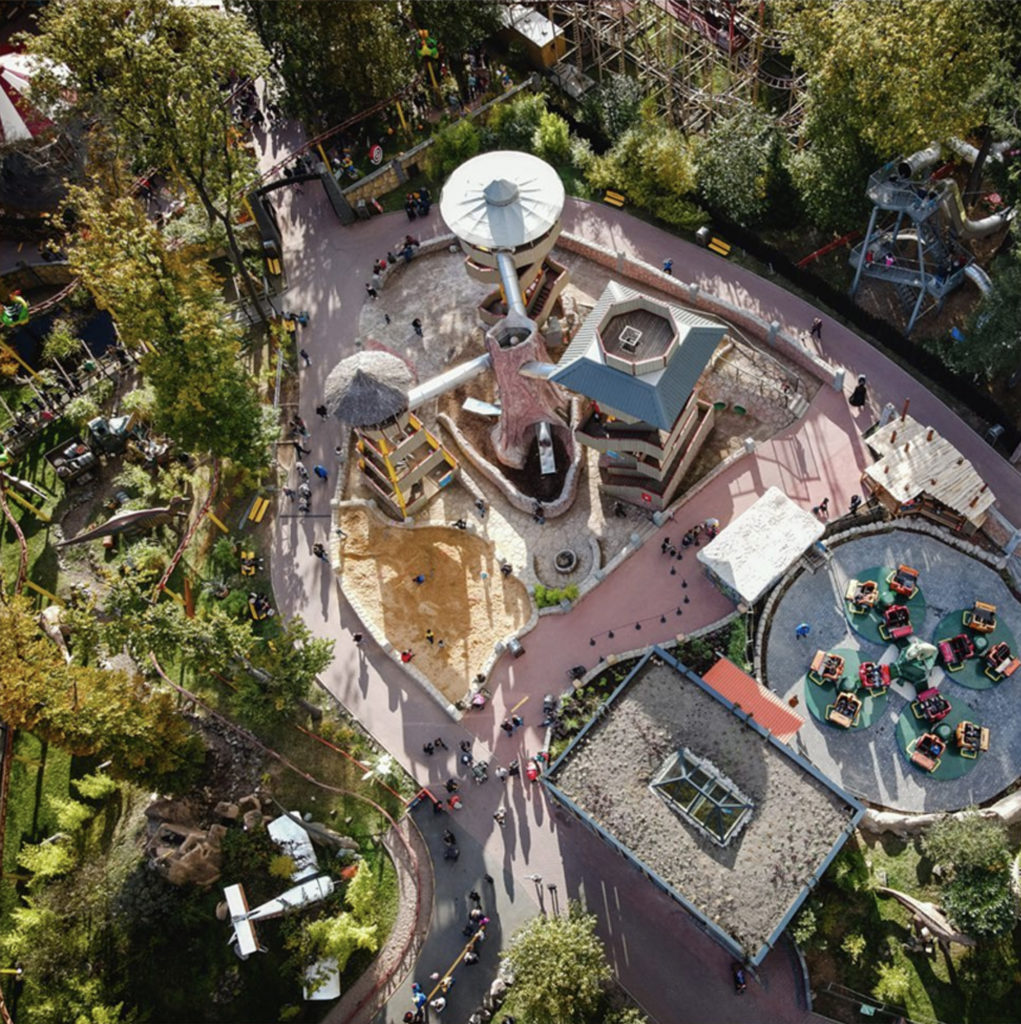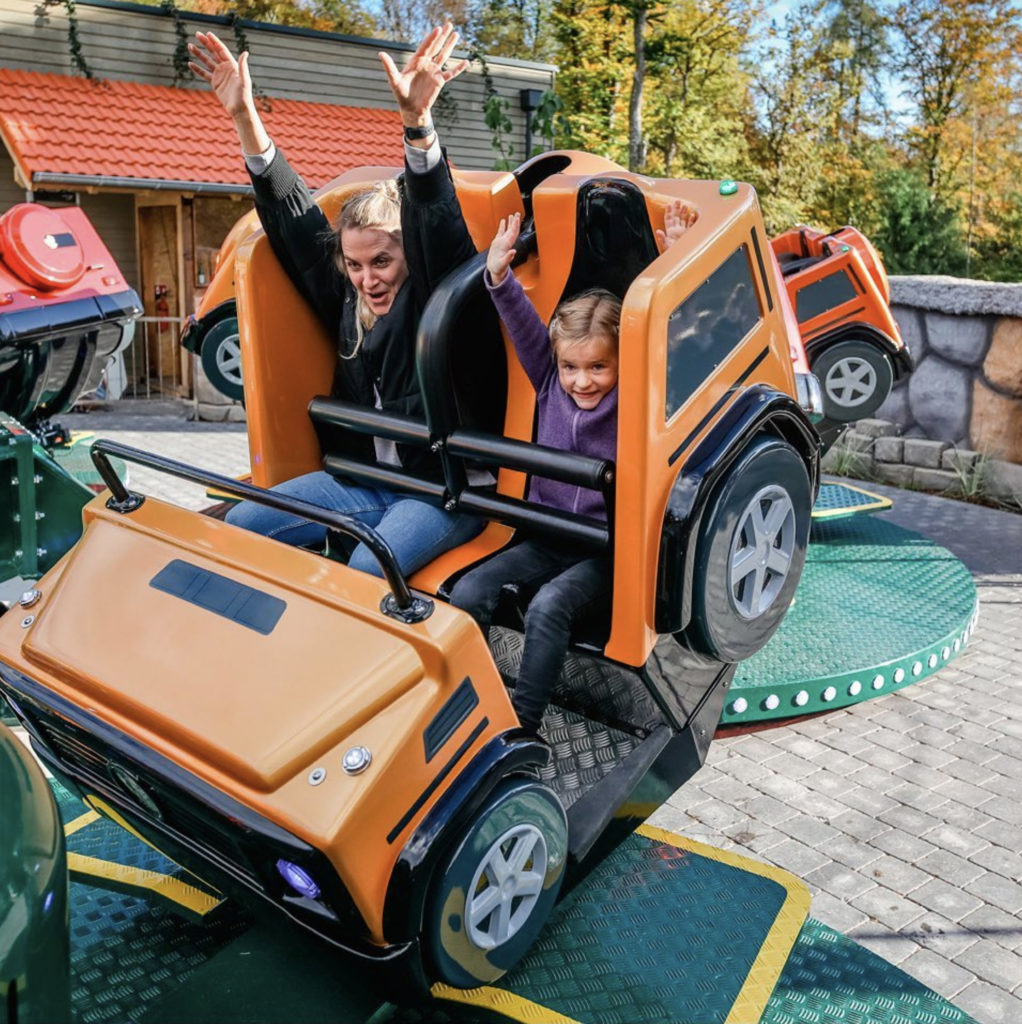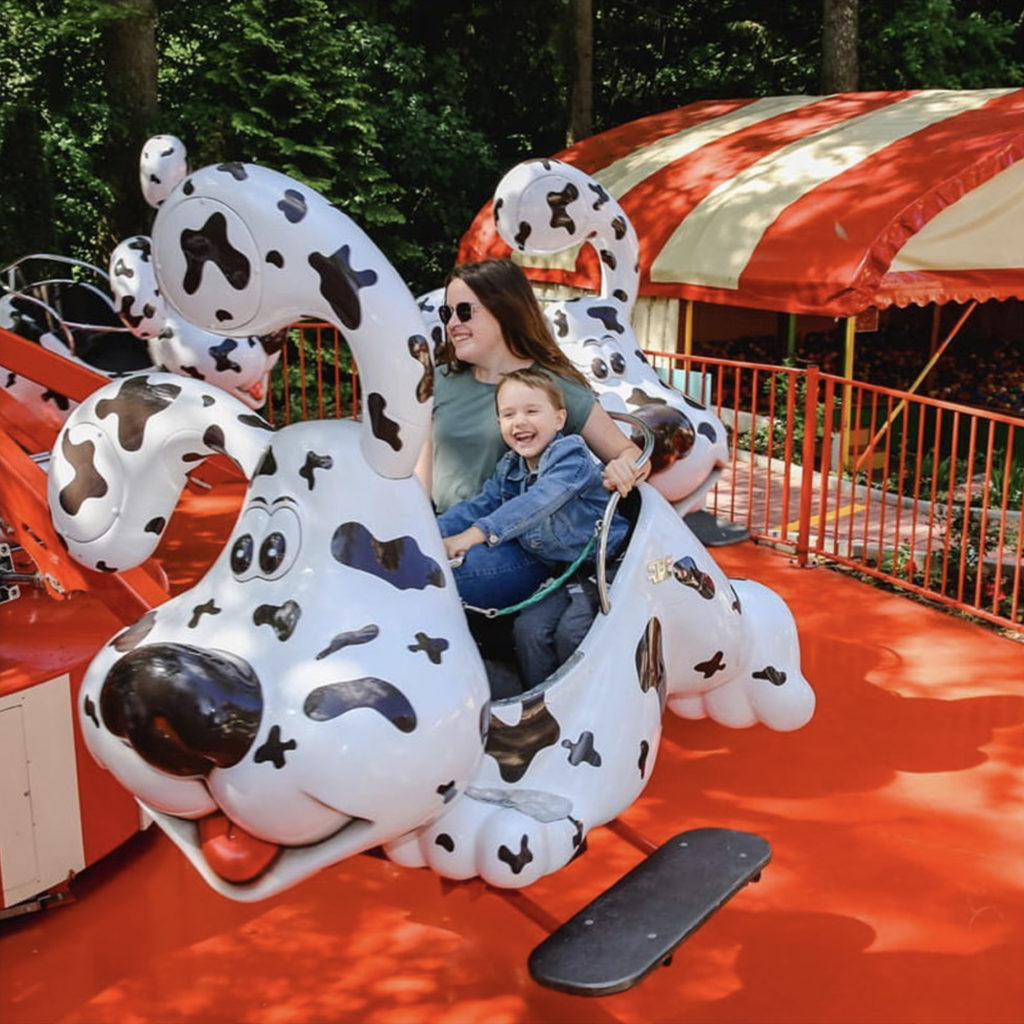 What's it like growing up in a family of showmen?
Well, I grew up at home in Germany – I went to school and graduated. During the vacations, however, I was on the road a lot during holidays. Of course I missed my friends on the road, but I really enjoyed the new cities, the new people and the new cultures very much. And exploring. That's why I followed in my parents' footsteps – because I enjoy it all so much.
My brother and I joined the company very early and quickly took on a lot of responsibility. We didn't have to, because the business was run by our parents, the managers and the employees. But we wanted to.
What do you love about your life as a showman?
My life is different every day. You meet new people every day and there are new challenges with the staff and guests every day. And then something like the pandemic comes around the corner and turns life completely upside down.
The showman's job is simply unique. Not an office job. What makes it so special to me is that you can constantly travel to new cities and new countries, exhibit your rides and see how enthusiastic people are. And then you can earn money on top of that.
This year you exhibited the Olympic Looping in the Prater again. How many times have you set it up and taken it down again? Or do you no longer count?
The Olympic Looping is in its 33rd season this year. In the first few years it was built up four to eight times per season. That means it has probably been assembled and disassembled 100 times since it was built. Here in the Wurstelprater it is already in use for the third time – but for the whole season.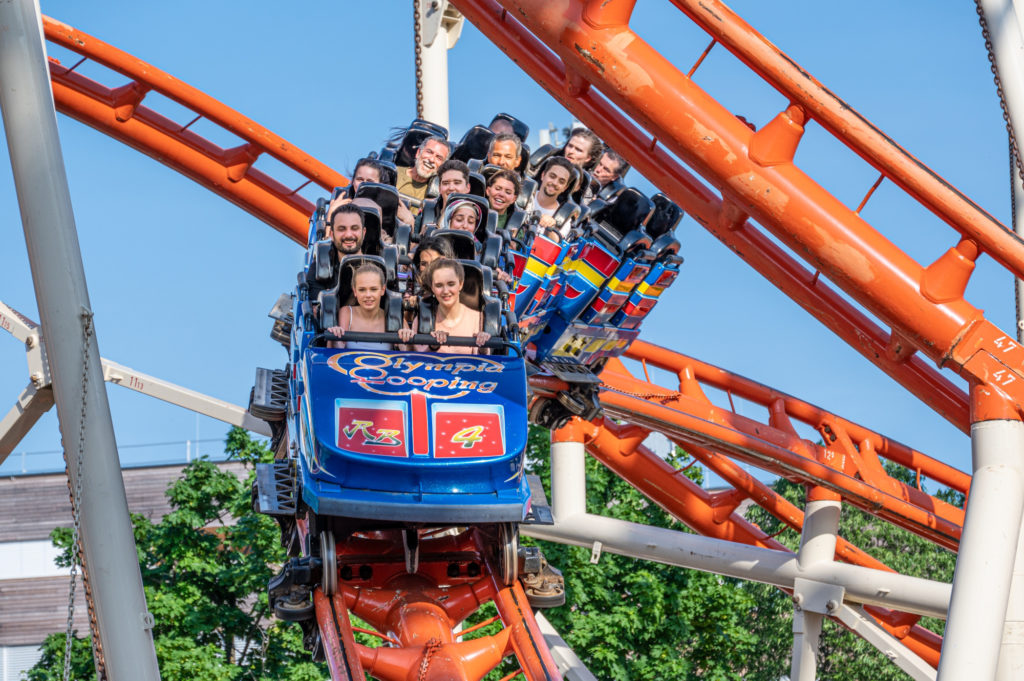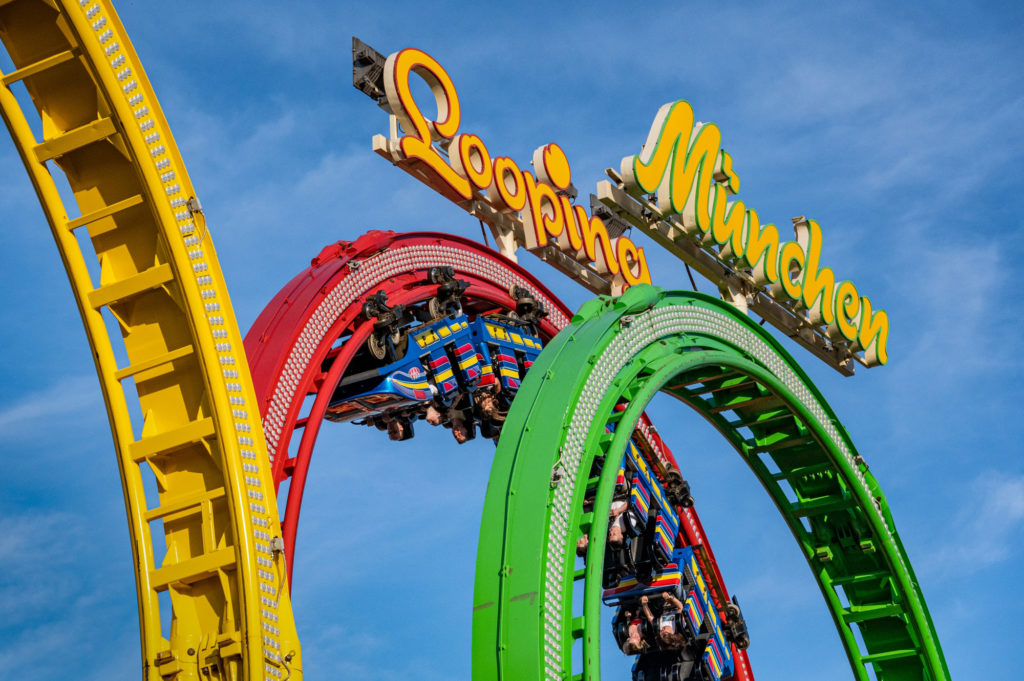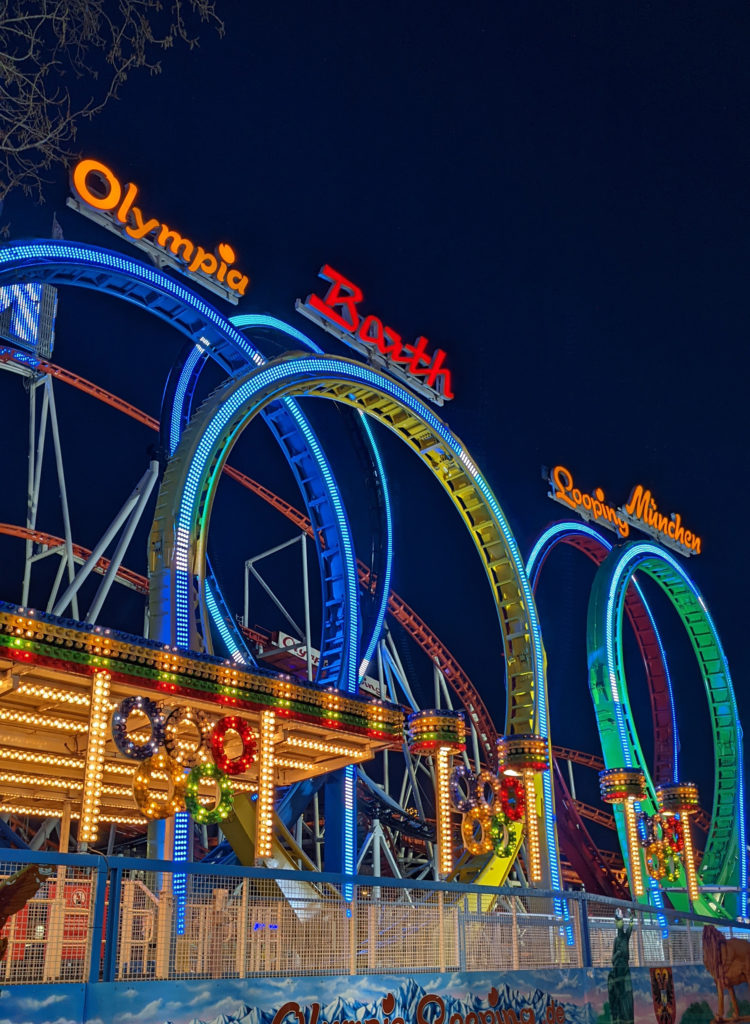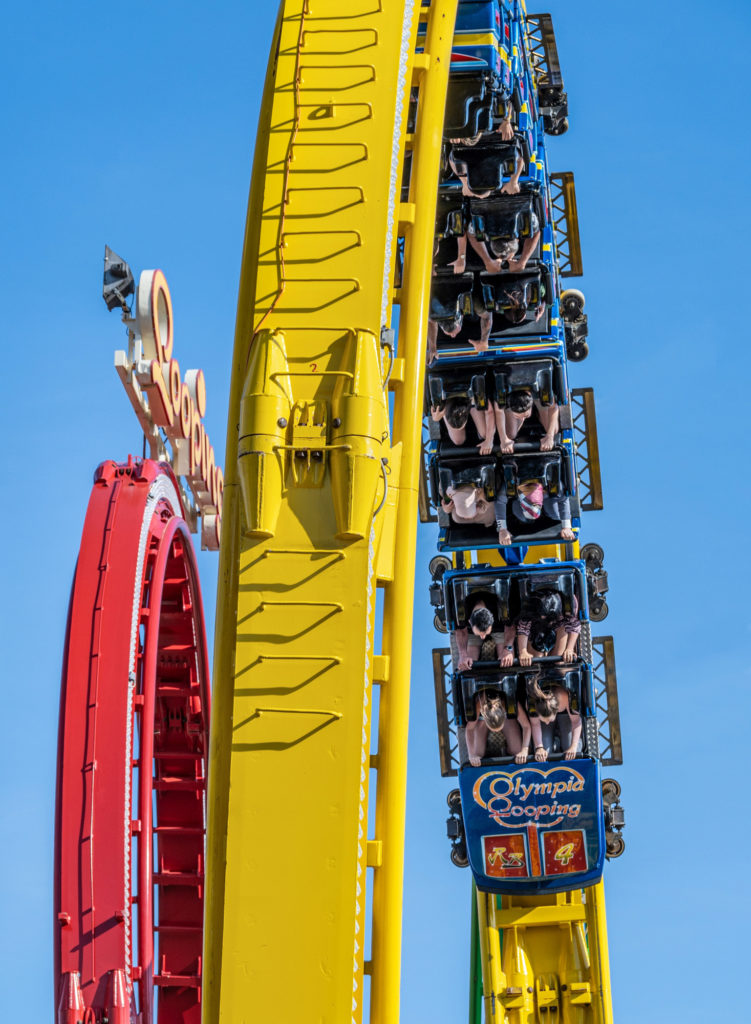 What was the longest distance ever covered by the Olympic Looping?
The greatest distance covered in one piece was within Germany. But we were a lot in France, England and Austria. Vienna is a long way from our home in Euskirchen, about 1,000 kilometers. To London it is 800 kilometers by ferry.
We have also had inquiries from much further away, for example from Dubai. But there we have then canceled due to time constraints. Logistically, that would have been an insanely large effort.
If you were a ride yourself, which one would you be, and why?
Well, as you've noticed, I'm from the roller coaster scene. My family and I have had an incredible amount to do with roller coasters over the last few decades. So my heart beats for the roller coaster. But there are also many other interesting rides, such as the "Chain flyer" with a height of over 100 meters.
There are people who like the thrill, but also others who don't like it backwards or upside down. That's why I would prefer a family roller coaster. It appeals to the whole family when they want to have fun together. This is too often neglected in private life and everyone does their own thing. And I think you should do much more with the family together!
Now you already know the Prater a bit. What would you change if you had the chance?
I'm someone whose life has to be very orderly – the dishes have their fixed place in the kitchen and the shirts their fixed place in the closet. The Prater, on the other hand, is divided into so many plots, winding and also a bit confusing.
I think it would be great if there was an organized tour, for example, where the guest could see everything and not just the classic route from the Ferris wheel to the Schweizerhaus. There are many corners that many guests simply don't discover.
I would also like it if guests could be given a glimpse behind the scenes, into the technology, for example. Because you never see anything like that.
What do you think you have to do in the Prater when you spend a day here?
In the Prater, a ride on the Ferris wheel is definitely a must, in my opinion. Then of course ride on the oldest elevated railroad, the fastest overhead railroad and the free fall tower. You should also try things that you have never tried before. Just try something really new. And in Wurstelprater you have to taste everything from Langos to Stelze – just like a vacation in a foreign city.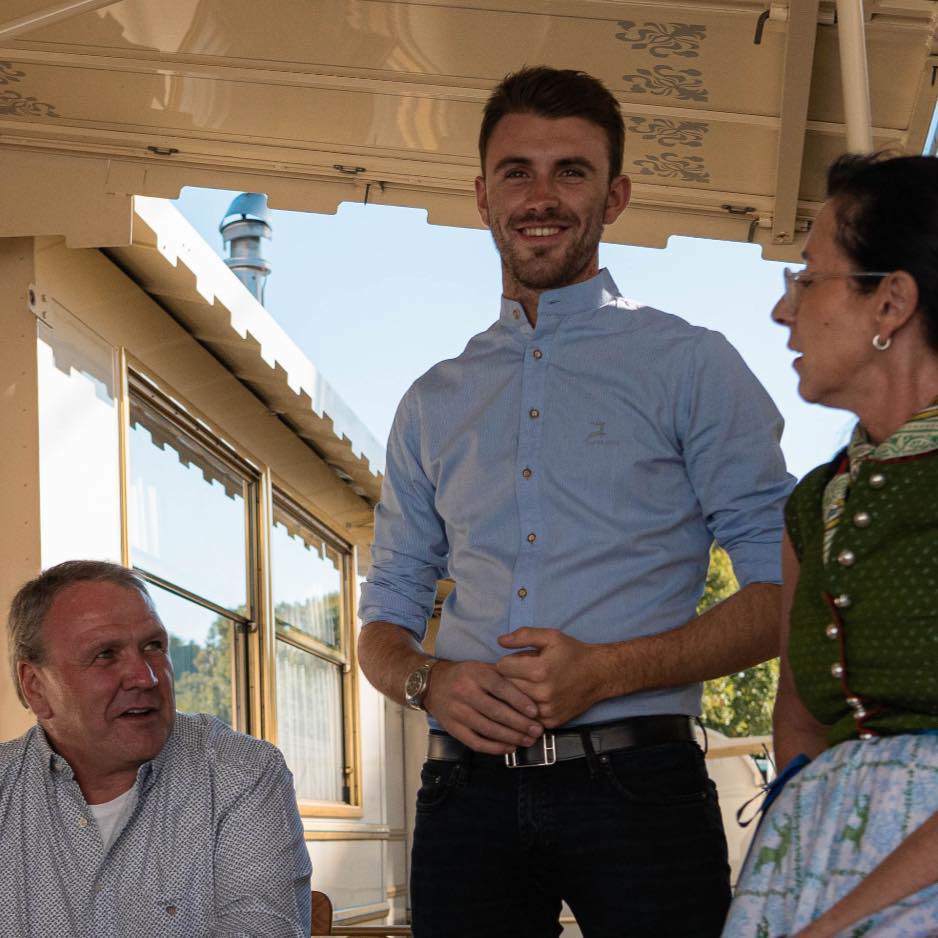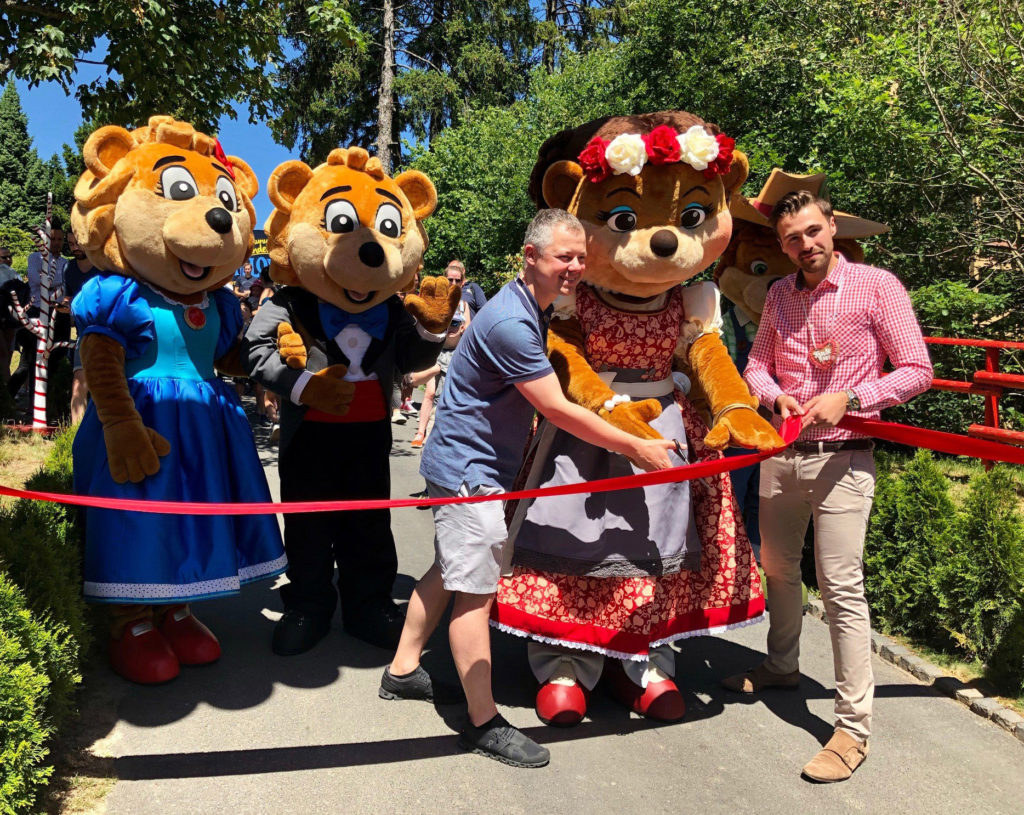 What are your projects for the upcoming year?
At Taunus Wunderland, we are always working and creating a lot. Everything is constantly being embellished, modernized and adapted to the guests. And besides the Olympia Looping in Vienna, we also operate a huge Ferris Wheel in Germany and have a lot to do with various Christmas and summer markets.
What do you wish for in the future?
I hope that my family and I are doing well. That we bring joy to many guests with guests with our businesses. And that our guests always feel good.
Thank you!
About:
Michael Barth was born on 29.4.1998 into a well-known German showman family. In Germany, Michael runs with his family the family and amusement park Taunus Wunderland with many exciting rides. In Vienna their Olympia Looping is visiting Vienna already for the third time this year.
Photocredits: Wolfgang Payer, Taunus Wunderland