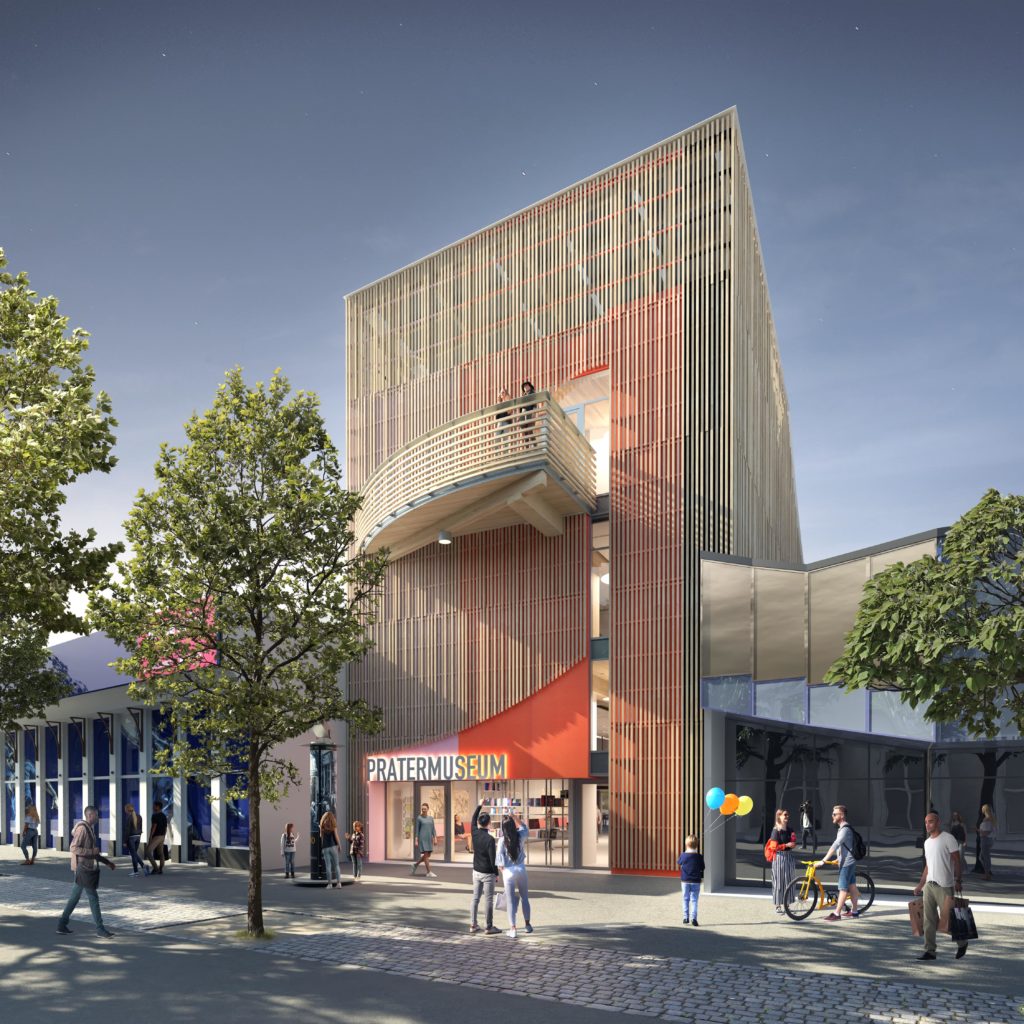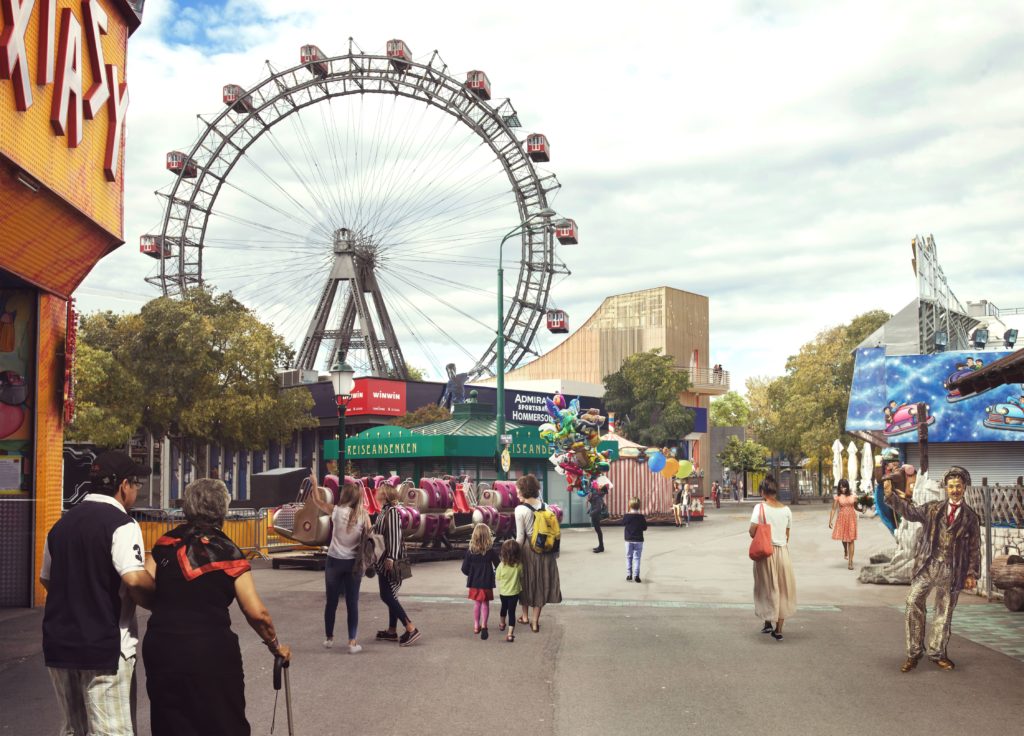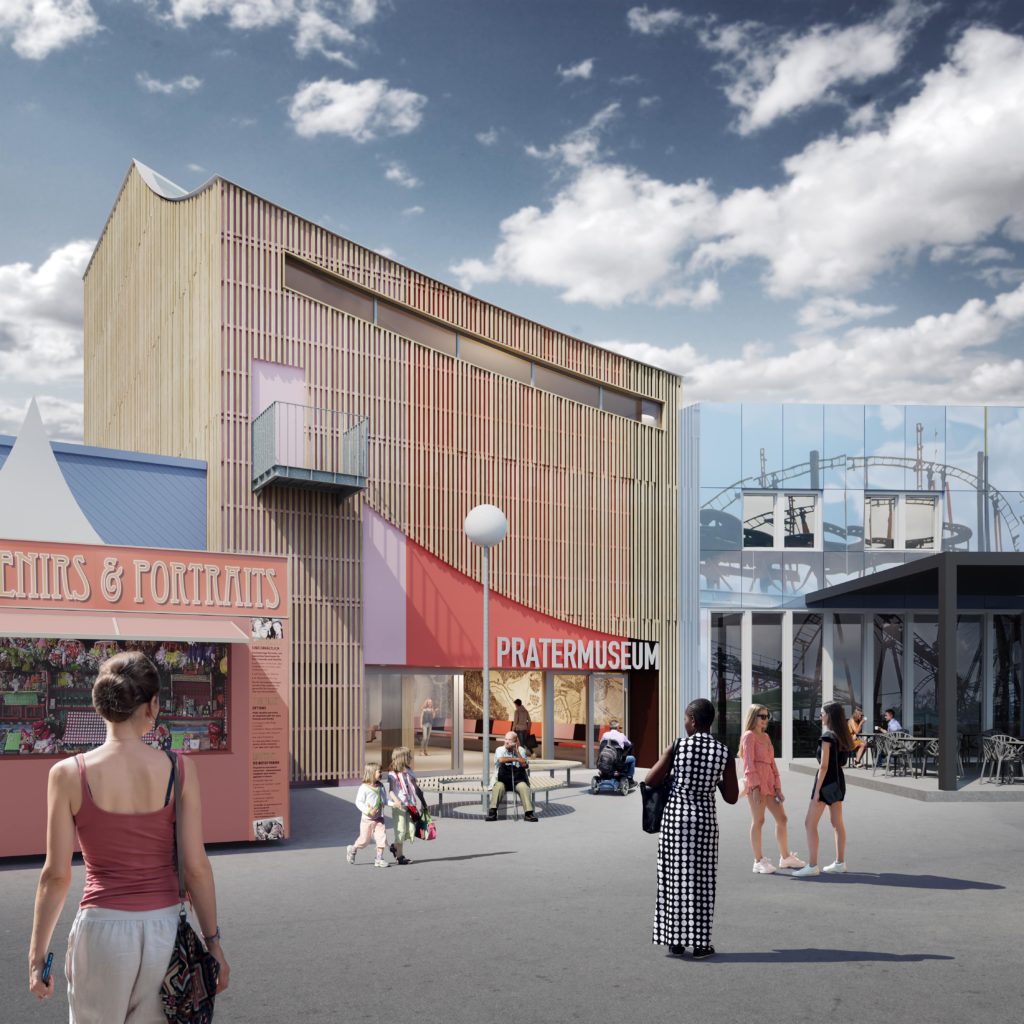 Season 2022
Pratermuseum: A New Location
While the leaves in the Prater park are turning into all the beautiful colors of autumn, preparations for the construction of the new Prater Museum begin. With its opening – which is planned for 2024 – the museum will move right into the middle of the Wurstelprater. But it will not only get a new location, but also a brand new wooden building and will thus be one of the first public wooden buildings in Vienna. The building of a former amusement arcade, which is located between the Grand Autodrom and the Admiral Sportsbar, will make way for this.
A new wooden building
Visitors will be able to enter the new museum from two sides – from Straße des 1. Mai and from Eduard-Lang-Weg. The 110sqm big foyer on the ground level of the museum will also be used for events.
Once the museum is finished, Prater's history will be told over three levels and 200sqm. This doubles the total area of ​​the museum compared to the existing location. The museum offers one additional highlight: there will be a balcony on the second floor from which visitors can enjoy a neat view of the Wurstelprater.
You may have noticed the funny shape of the planned building in the photos – this striking roof shape was planned by architect Michael Wallraff so that the view of the Wiener Riesenrad from Kratky-Baschik-Weg remains unobstructed.
A very well-known piece of Prater history – the Prater whale 🐳 – will not move to the new Prater Museum. You can find out here where it can be admired instead in the future.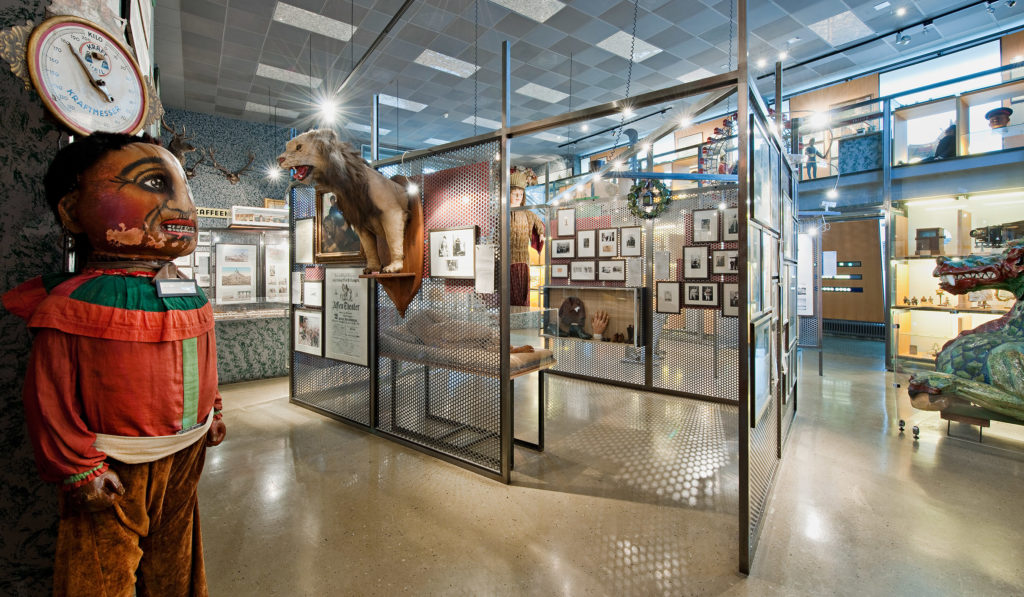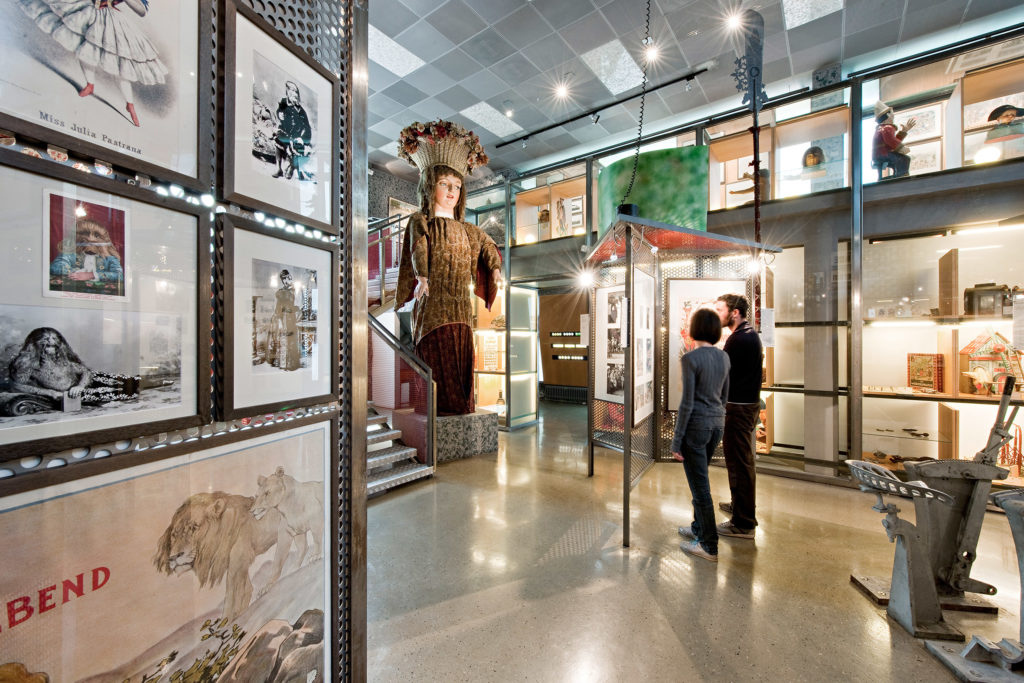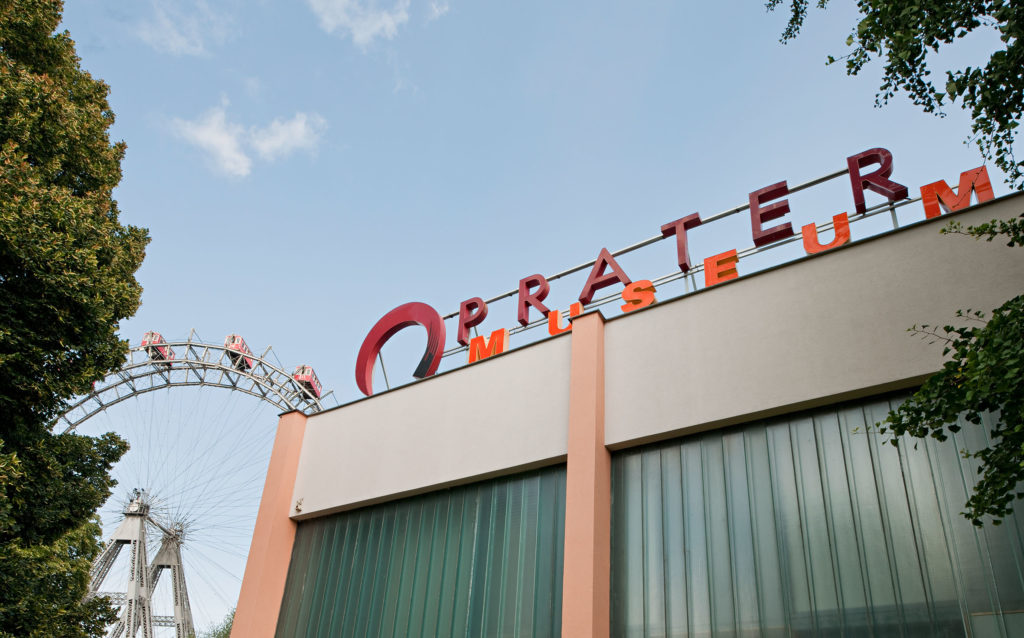 Your visit to the Prater Museum
If you want to immerse yourself in the Prater's past, you can of course do so now. The Prater Museum is currently still located at the old location in the Planetarium, which opened in 1964. In addition to original objects – including merry-go-round figures, parts of a cave train, early slot machines and puppet figures from the Praterwurstel – the Prater collection includes plans, models, photos, admission tickets, program booklets and posters.
Opening hours
Fri-Sun, 10:00-13:00 + 14:00-18:00
Entrance fees
€5.00 for adults
€4.00 for seniors, apprentices, and many more
Free for children and young people < 19 years
Every 1st Sunday of the month the entry is free for all visitors.
If you want to find out more about the Prater Museum, have a look at wienmuseum.at!
Photocredits: Michael Wallraff/Wien Museum, Hertha Hurnaus/Wien Museum