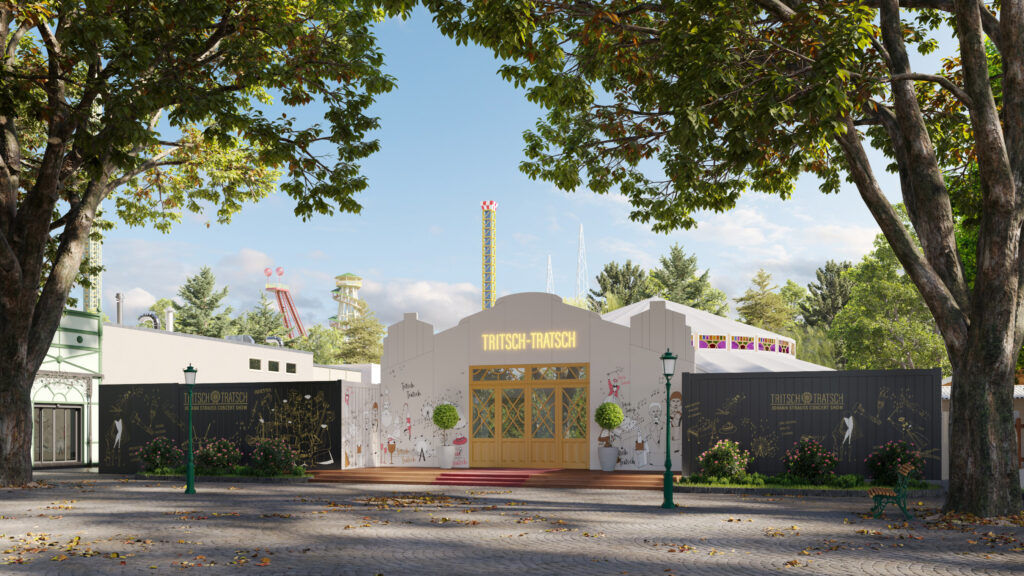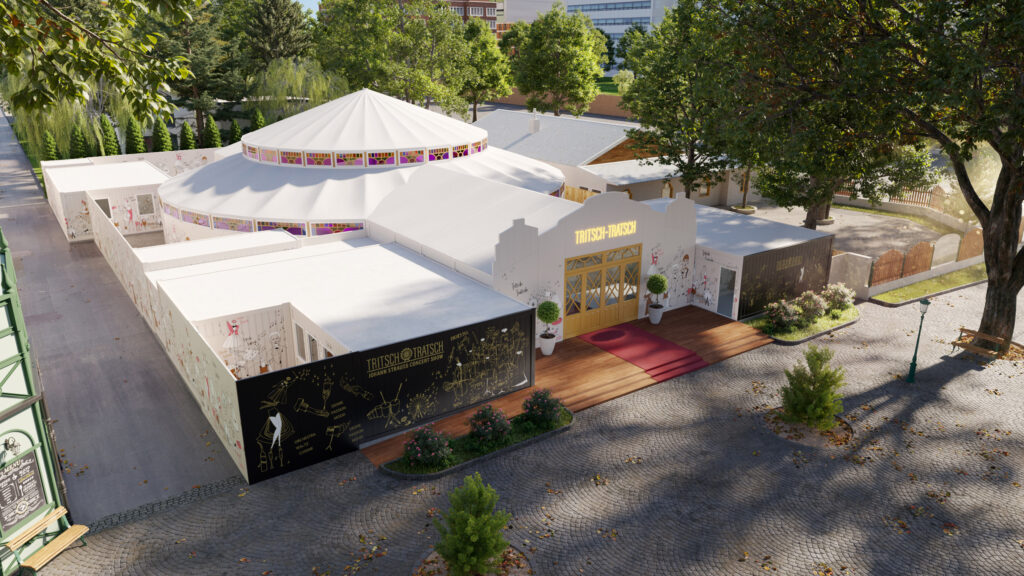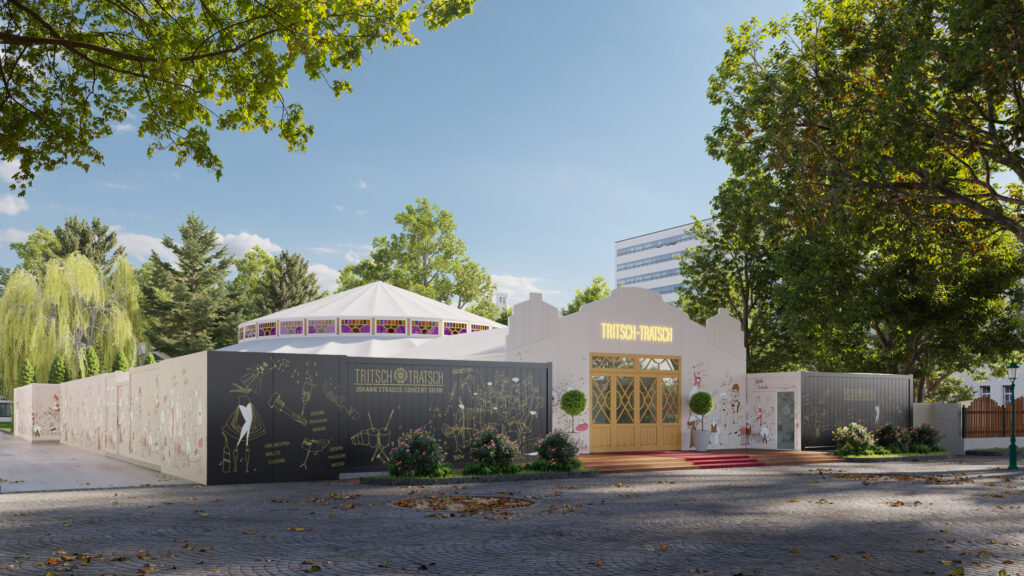 Season 2023
Johann Strauss Concert Show
2025 will be Johann Strauss' anniversary year – all of Vienna will celebrate the 200th birthday of its "Walzerkönig" (Waltz King). In anticipation of this, the Wiener Wurstelprater is getting a new attraction this year as a homage to the Austrian composer.
Tritsch-Tratsch Spiegelzelt
From October 7, 2023, the  Johann Strauss Concert Shows will take place four evenings a week all year round in the new Tritsch-Tratsch Spiegelzelt (mirror tent). The name "Tritsch-Tratsch" goes back to the polka of the same name by Johann Strauss, which, along with the Donauwalzer and the so-called Trinklied from the operetta "Die Fledermaus", will be one of the musical highlights of the shows. Prater Wien GmbH Managing Director, Michael Prohaska is looking forward to the cooperation:
Lively lightness, casualness and a good atmosphere – that's what the Viennese Prater stands for and that's also what Johann Strauss' music stands for.
The Viennese Prater played an important role in Johann Strauss's work: on the occasion of the marriage of Emperor Franz Joseph I to Elisabeth in 1854, the Viennese waltz "Elisabethenklänge", composed by Johann Strauss especially for the occasion, was played at the Emperor's Festival in the Prater in front of around 200,000 onlookers. A few years later, Johann Strauss himself organised a large public festival in the Vienna Prater.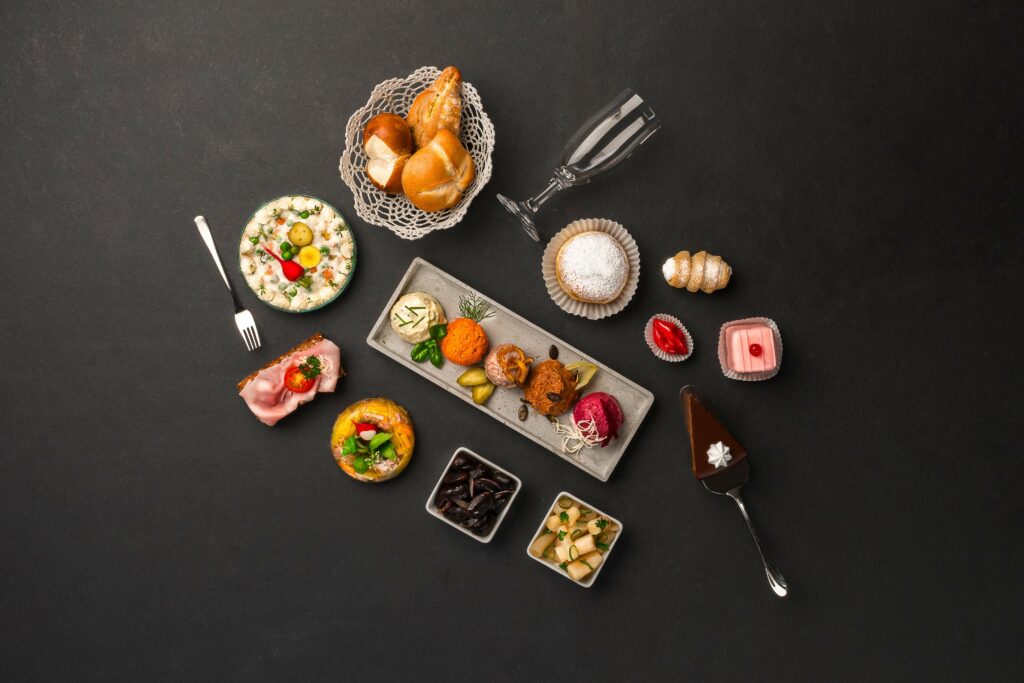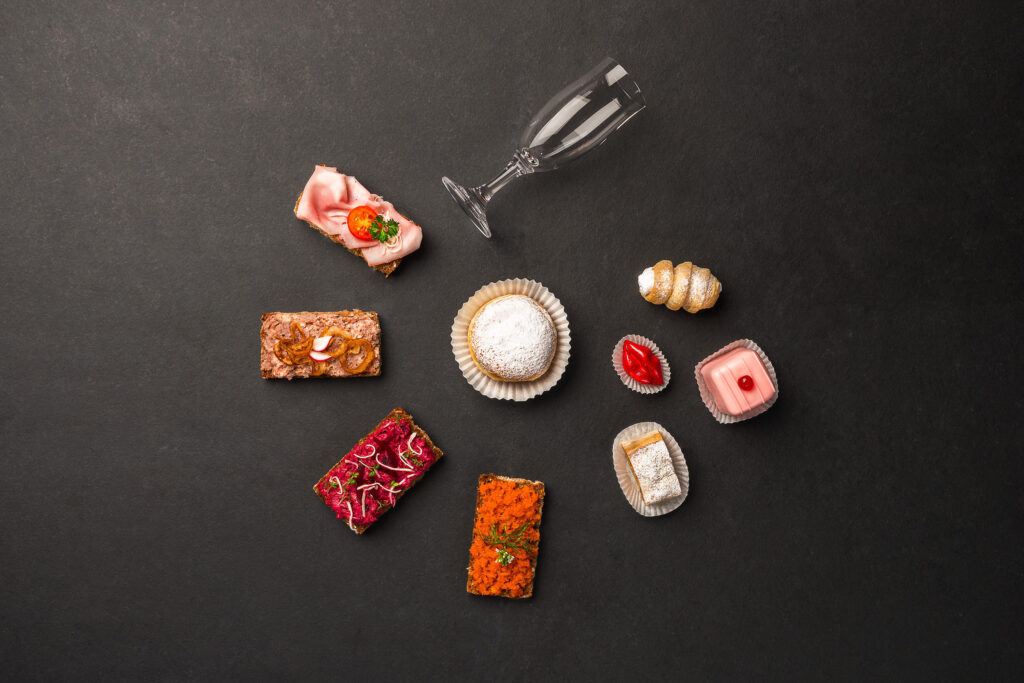 A feast for ears and tongue
In addition to well-known waltzes, polkas and overtures by Johann Strauss, the orchestra's repertoire also includes songs and arias from operettas, which are performed together with internationally renowned soloists. Before the start of the Johann Strauss Concert Show and during the half-hour break, the bar and Heurigen buffet leave nothing to be desired with Tritsch-Tratsch Heurigen delicacies created especially for this show.
Shows and tickets
If you don't want to miss the Johann Strauss Concert Show in the Tritsch-Tratsch Spiegelzelt, you can buy tickets now. The performances take place every Tuesday, Thursday, Saturday and Sunday. Tickets are available for Parterre, Superior Table and VIP Box.
Parterre: from €59 (excl. Viennese Heurigen buffet)
Superior Table: €119 (including Viennese Heurigen deluxe etagere)
VIP Box: €159 (including Viennese Heurigen Deluxe menu)
You can purchase your tickets directly at tritsch-tratsch.com.
Hard Facts
Tritsch-Tratsch Johann Strauss Concert Show
Date: from Oktober 7th, 2023
on Tue, Thu, Sat + Sun
Entry: 18:30 o'clock
Concert start: 19:30 o'clock
Concert end: 21:15 o'clock
Location: 1020 Wien, Prater 75
We wish you lots of fun!
Photo credits: Tritsch Tratsch Veranstaltungs GmbH