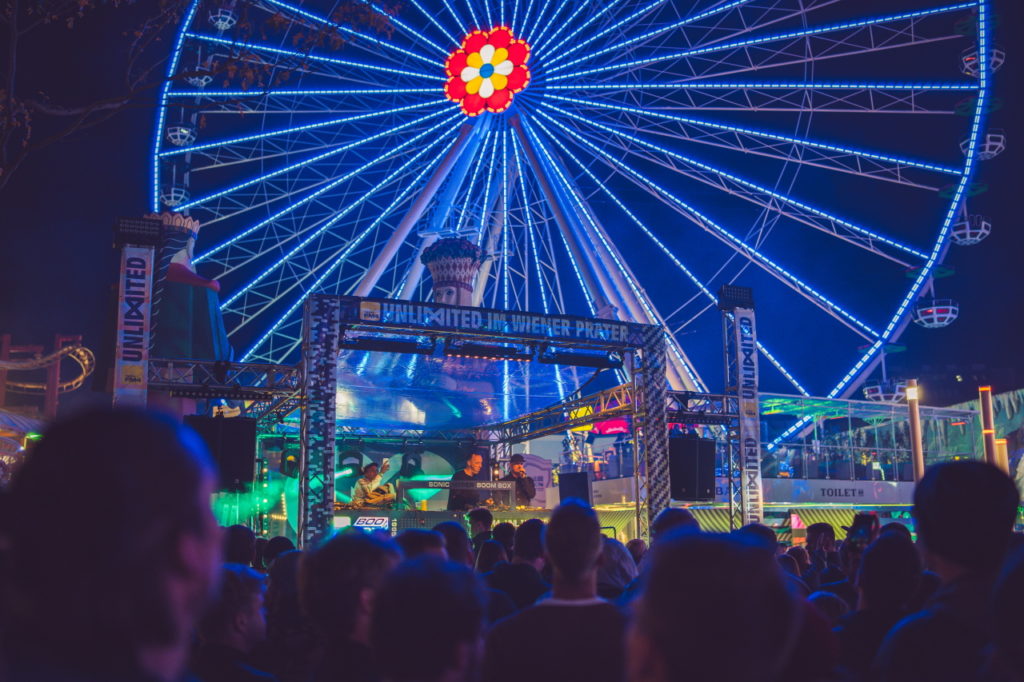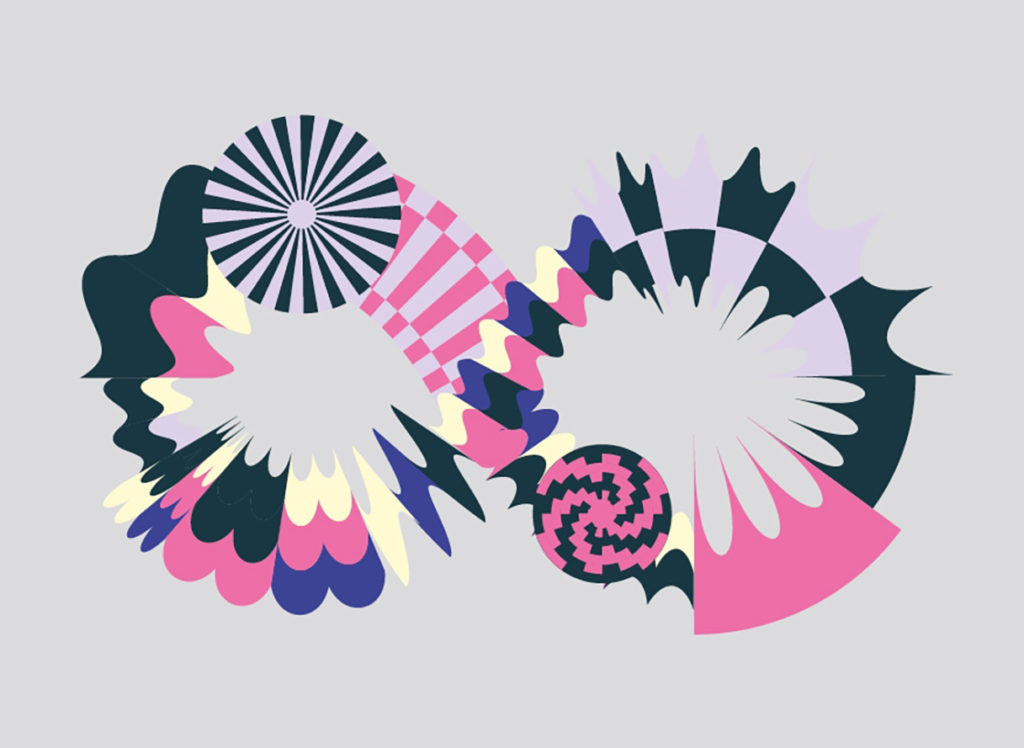 Event Archive, 2022
FM4 Unlimited at Calafatiplatz
On Friday, October 7th, 2022, Wurstelprater will once again be transformed into the giant FM4 Unlimited party! DJs and musicians provide cultivated club sounds of all possible electronic dance music genres, curated by the creators of FM4 Unlimited.
The event starts at 18:00 on Calafatiplatz, where you can dance in front of three stages. If you're up for it, you can also take a ride in Super Autodrom, Blumenrad, Break Dance, Free Fall Tower and Jumper for free during the whole event. The Prater train will function as an event shuttle and take you to Pratersauna and VIEiPEE, where you can party from 22:00 until the early hours of the morning.
Line-Up Calafatiplatz
Blumenrad
18:00  ★  Pau
19:30  ★  Dalia Ahmed (FM4 Dalia's Late Night Lemonade)
20:30  ★  Functionist (FM4 Unlimited)
Autodrom
18:00  ★  Kristian Davidek (FM4 Davidecks)
20:30  ★  Joyce Muniz (FM4 La Boum De Luxe, Exploited Rec.)
Freifallturm
18:00  ★  DJ Joe Joe (FM4 Digital Konfusion Mixshow)
20:00  ★  Steve Hope
Free entry to the party at Calafatiplatz!
Line-Up Clubnight
Pratersauna / Mainfloor
22:00  ★  Vibechen
00:00  ★  Nana
02:00  ★  Anna Ullrich
04:00  ★  Bonnnie Callini
Pratersauna / Bunker
22:00  ★  Derica / Lenia / mareia
00:00  ★  Functionist / b2b / B.Visible
02:00  ★  Derica / Lenia / mareia
VIE i PEE
22:00  ★  Massi / DJ Johanna / Franchise – Host of the Night: D.ace
04:00  ★  DJ Joe Joe
You can get tickets for the clubnight here.
Have a great time and enjoy the night!
Photocredits: Michi Manyet, FM4