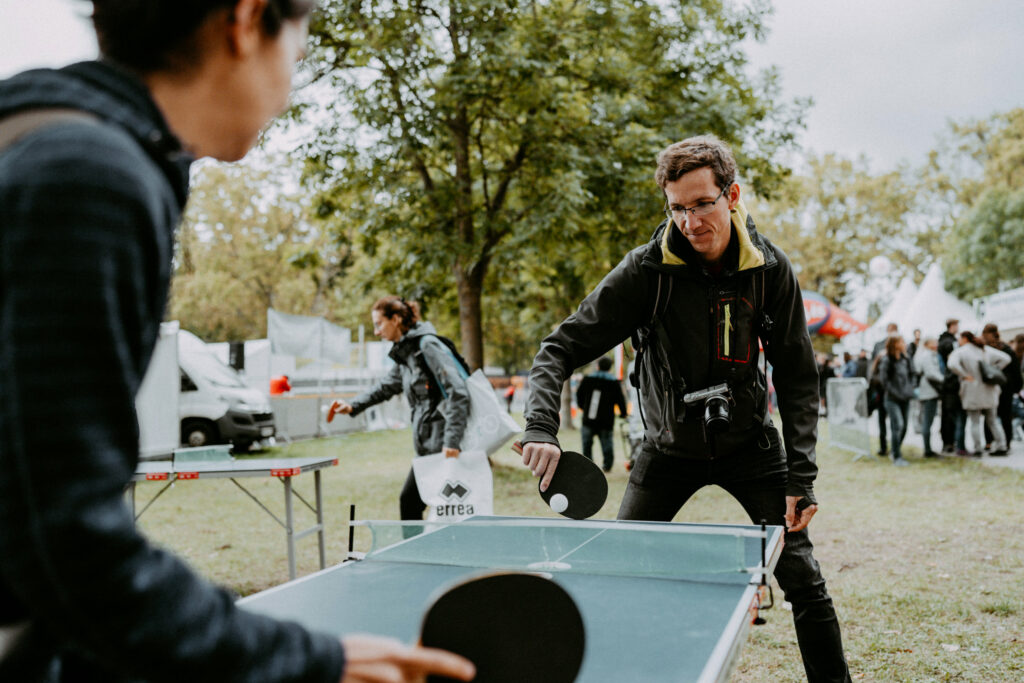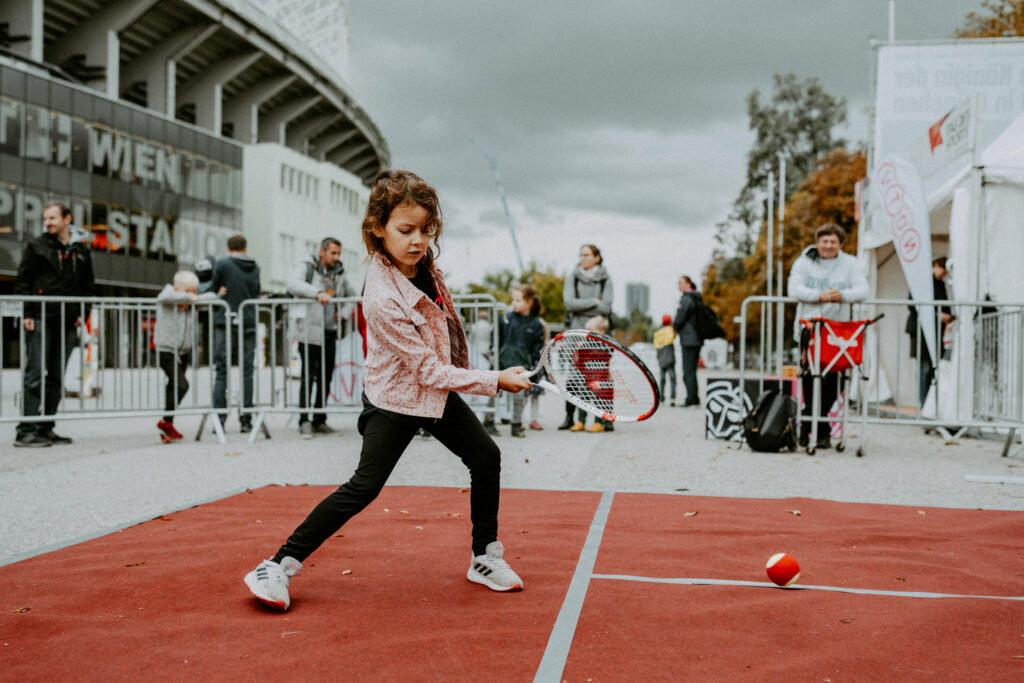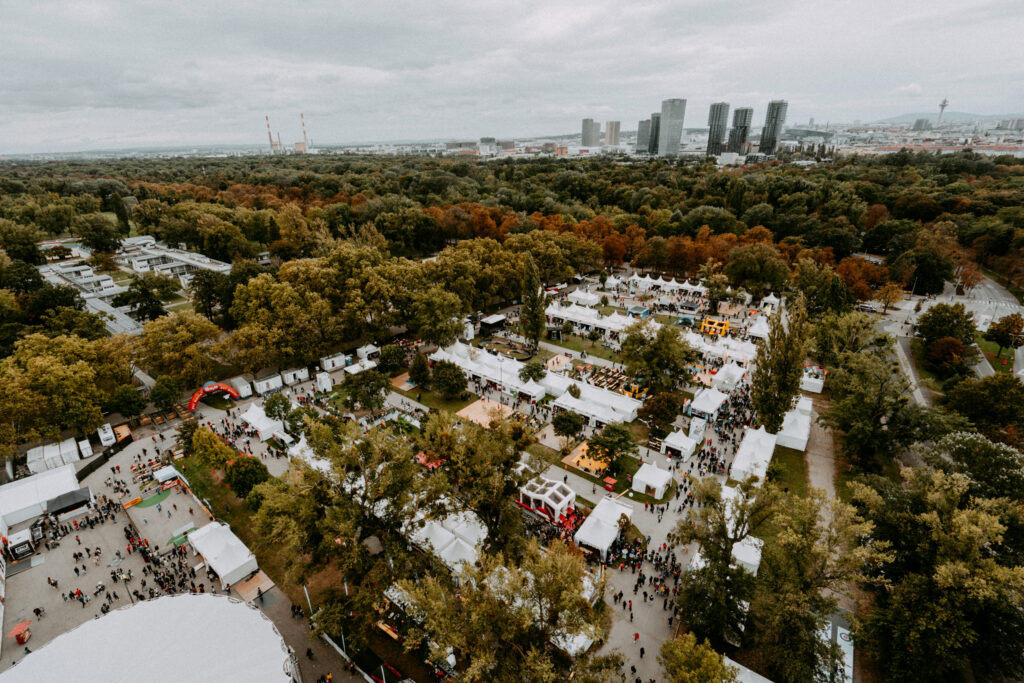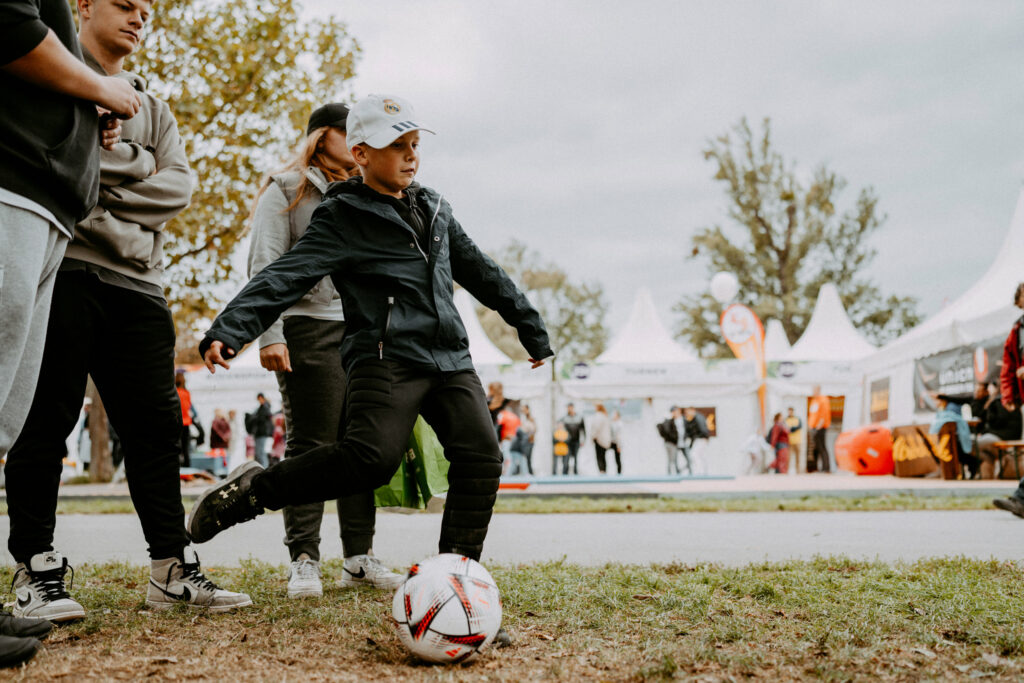 Event Archive, 2023
Day of Sports 2023
Are you a sports enthusiast? Or do you like trying new things? Then don't miss the Austrian Day of Sports (Tag des Sports) in the Wiener Prater! Austria's largest open-air sporting event will take place on Saturday, September 23rd, 2023 at the Ernst Happel Stadium. Around the stadium you can expect sports stations, 80 sports associations, autograph sessions with Austria's top athletes, honors and shows.
Discover And Try New Sports
In the numerous open spaces you can discover and try out your new favorite sport together with your friends or family. The offer ranges from padel tennis, table football and volleyball to aerial silk and calisthenics. You will also be offered a diverse program on the two stages and in the three zones: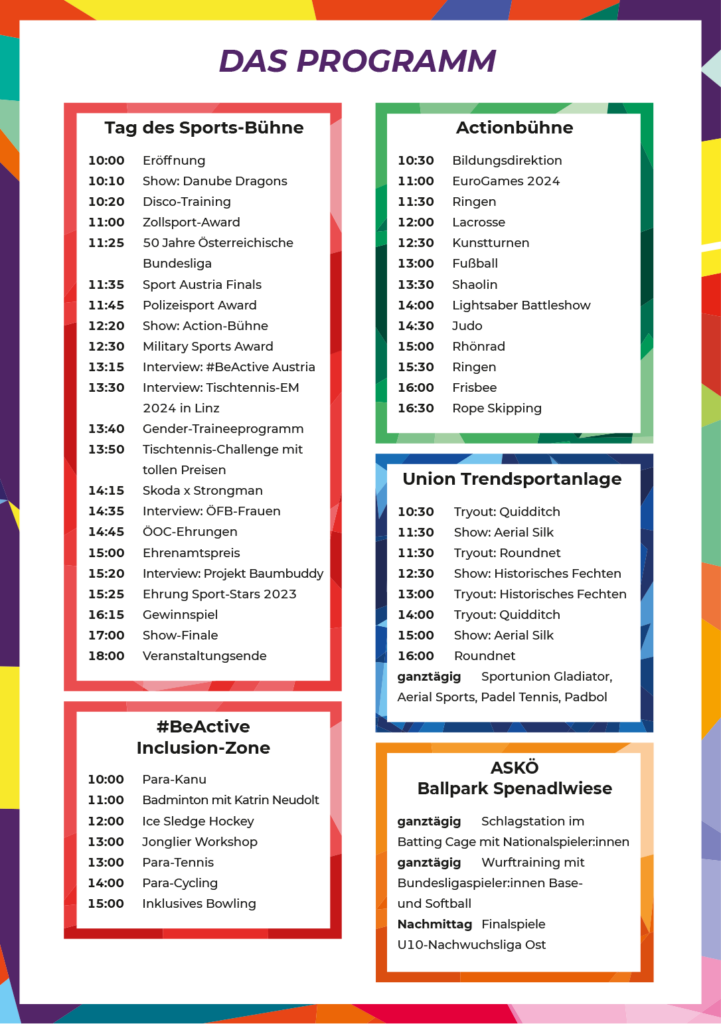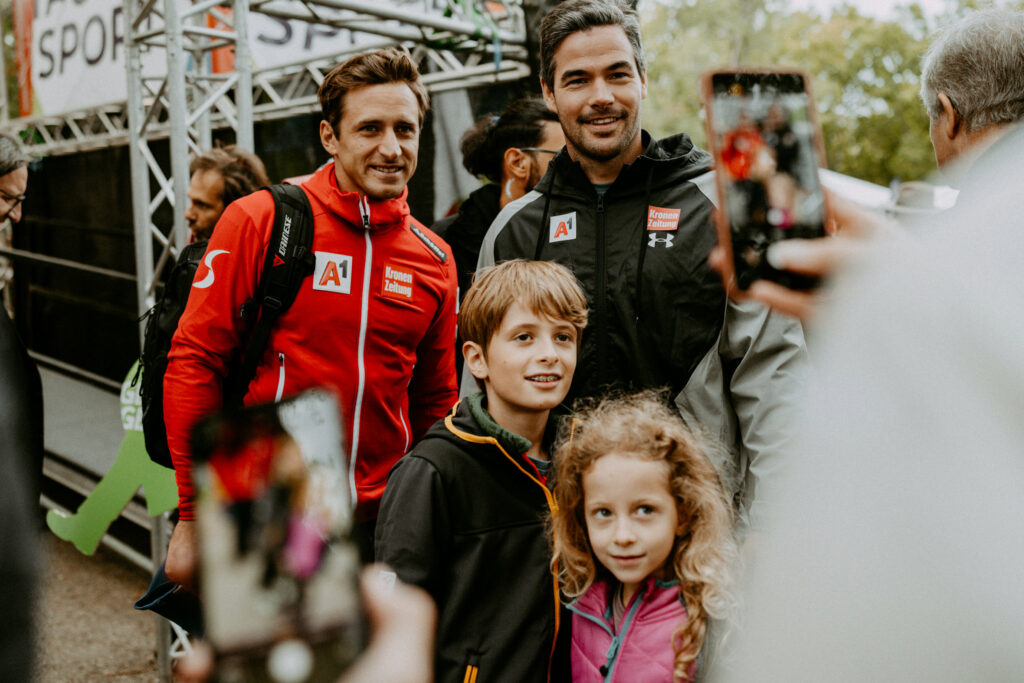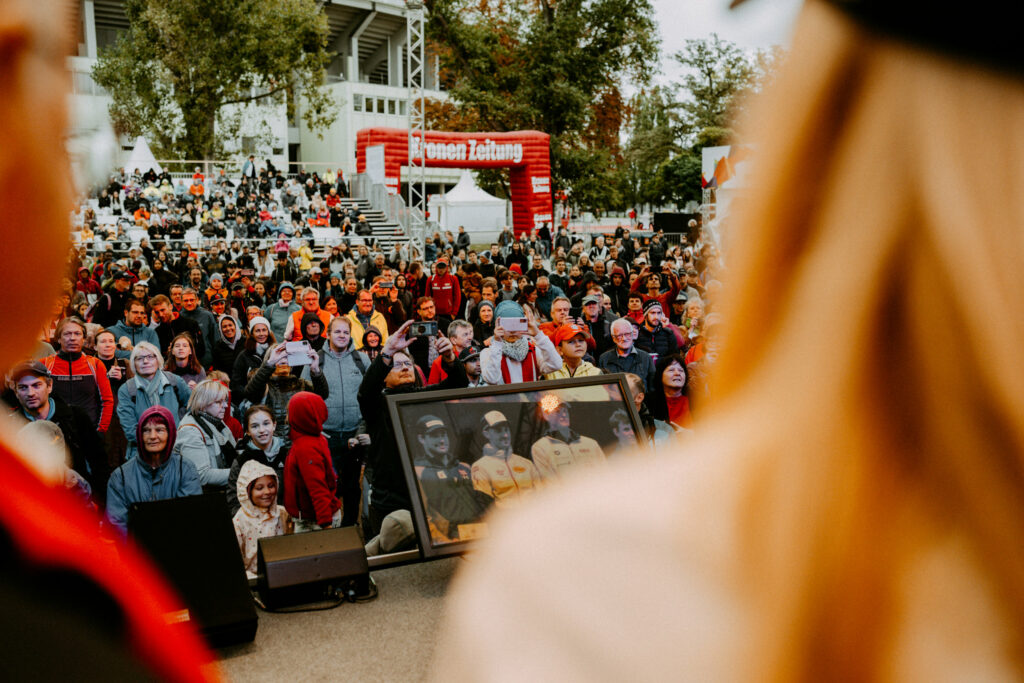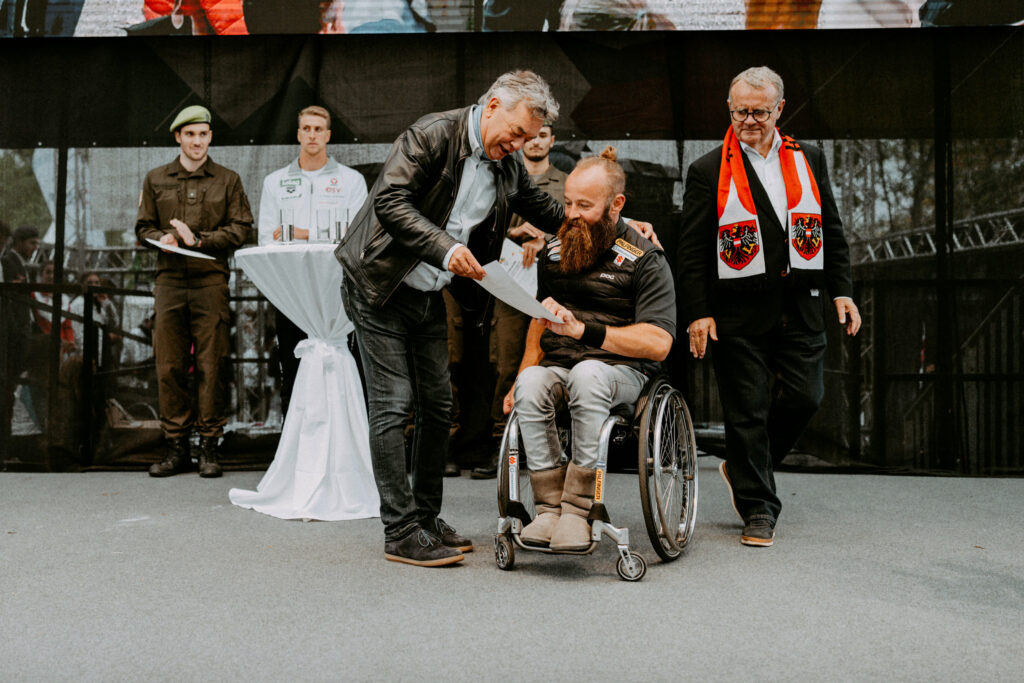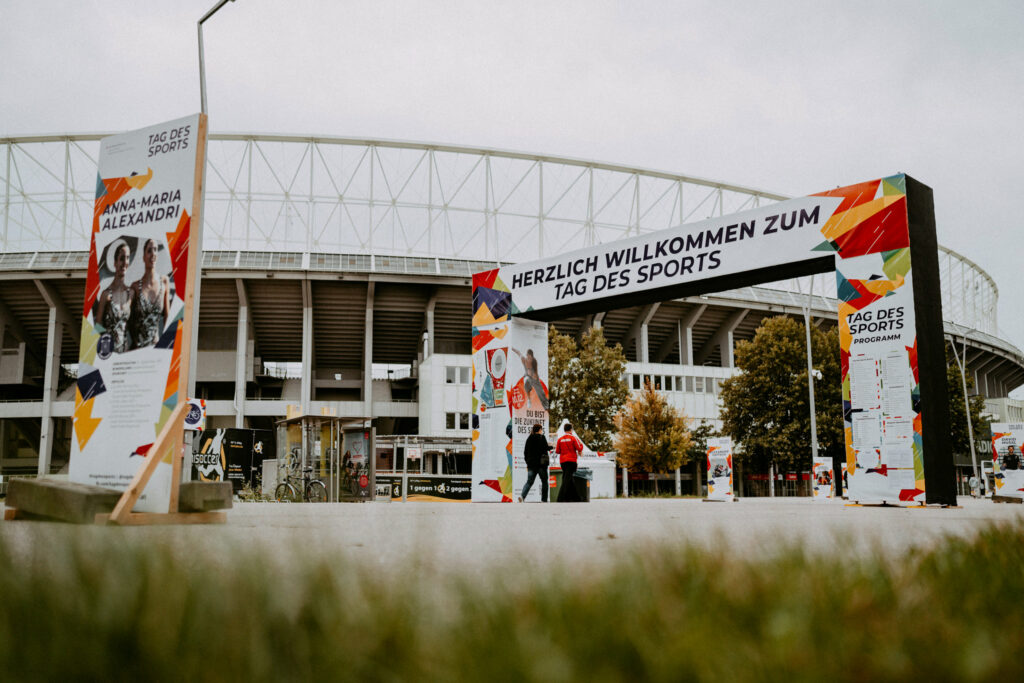 Stars up close
Around 400 athletes – including Olympic, World Cup, European Championship and World Cup winners – will be on site at the Day of Sports! They will be honored in the Vienna Prater for their outstanding sporting achievements and will of course also be available to take a selfie or two and request an autograph. Among others, there will be (without specific ranking): Vincent Kriechmayr, Katharina Liensberger, Vinzenz Höck, Sara Marita Kramer, Alessandro Hämmerle, Lena Grabowski, Wolfgang Kindl, Ivona Dadic, Marco Schwarz, Theresa Stadlober, Matthias Mayer, Sofia Polcanova, Nico Langmann , Mirjam Puchner, Johannes Strolz, Lisa-Marie Stampfl and many more.
Of course, the sports associations of every sport imaginable are also represented on site – you can find the complete list here – and teams such as the Vienna Vikings, FK Austria Wien, Vienna Capitals, SK Rapid Wien and the Vienna Timberwolves.
Hard Facts
22nd Day of Sports
Date: Sat, September 23, 2023
Time: 10:00-18:00 o'clock
Location: next to Ernst-Happel-Stadion
Entry: free
For optimal orientation, we recommend the official site map.
We wish you lots of fun!
Photo credits: Tag des Sports/Florian Rogner