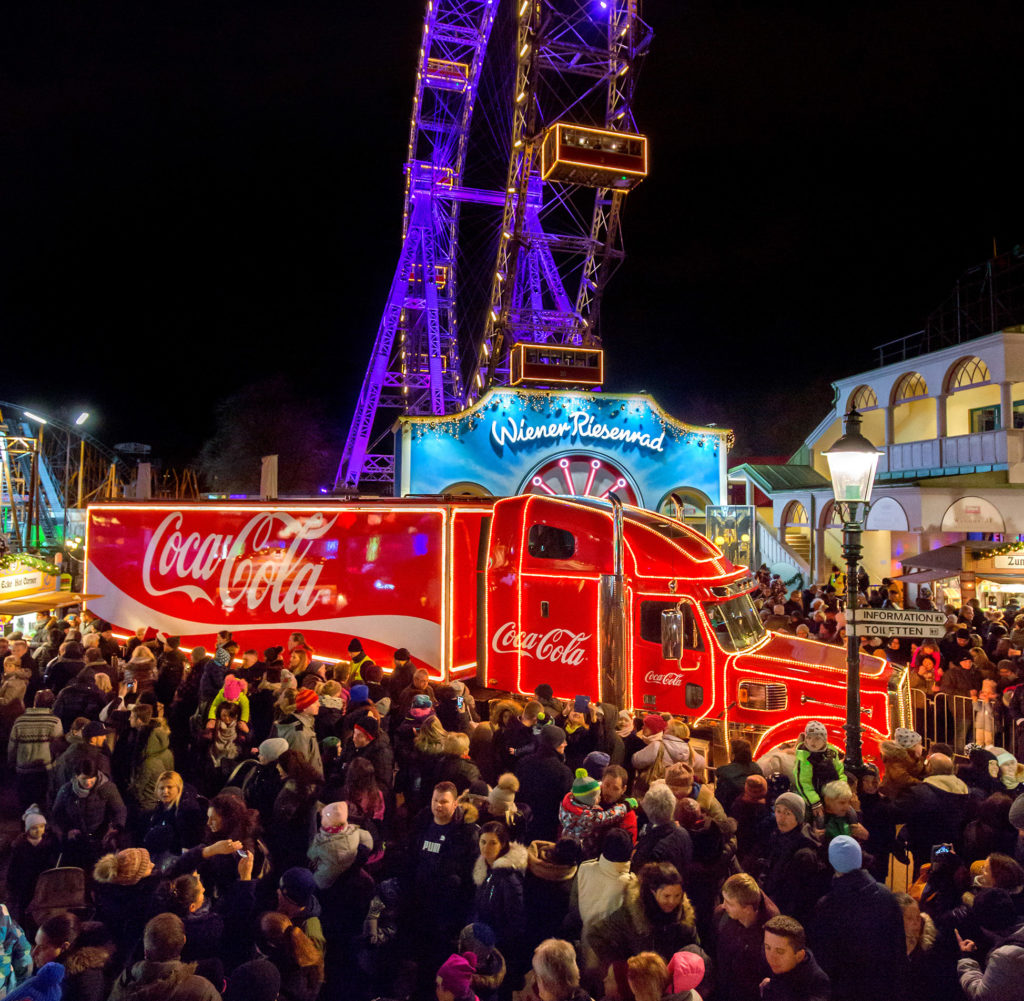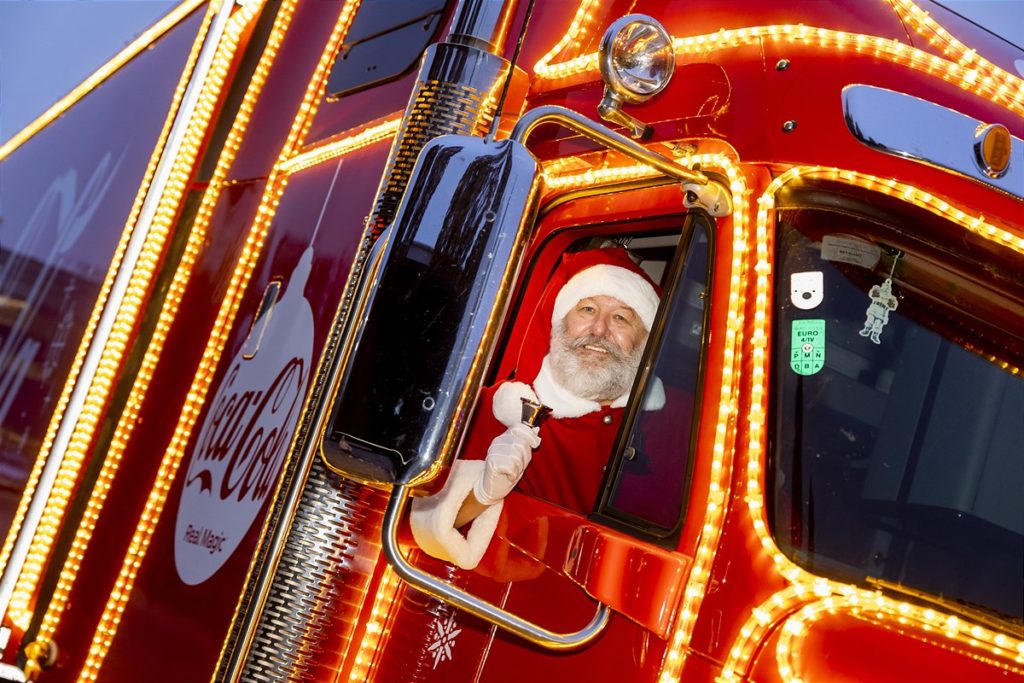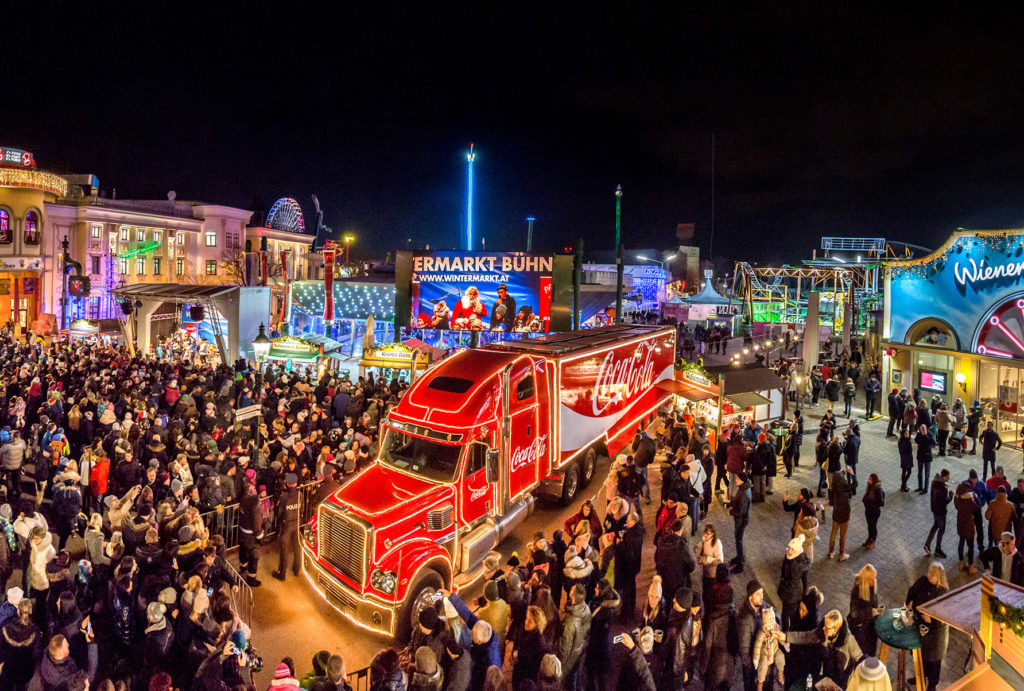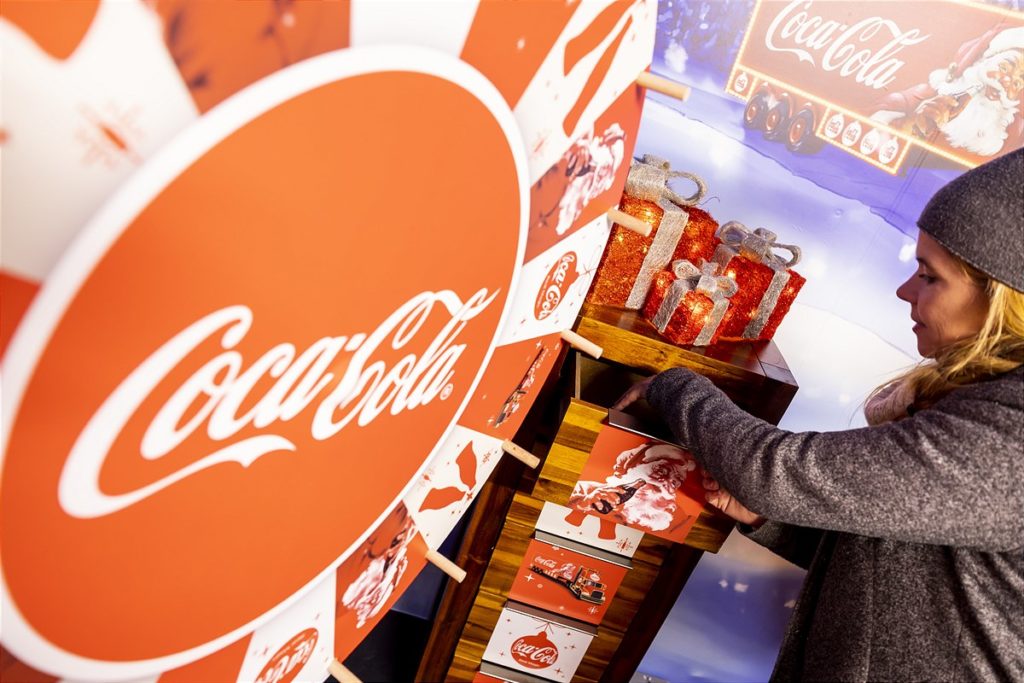 Event Archive, 2022
Coke Christmas Truck in Prater
It was quiet around him for a while, but this year the Coca-Cola Santa Claus is back in action. In his iconic truck he tours through Austria and visits the Wurstelprater three times, believe it or not! On December 6th, 8th and 22nd, the Christmas truck and supporting program will stop at the Riesenradplatz.
Program at the Riesenradplatz
To sweeten the anticipation of meeting Santa Claus and his Christmas truck, a giant snow globe, a wheel of fortune and personalized Coca-Cola cans come into play during the day. You can pose for a photo with your loved ones in the huge snow globe and then send it off as a Christmas card at the post office. If you spin the wheel of fortune, you have the chance of numerous Christmas surprises. You also have the opportunity to buy personalized Coca-Cola cans – certainly a cool Christmas present for a Coca-Cola fan.
As darkness falls, the Christmas truck – beautifully illuminated – will arrive at Riesenradplatz and stop in front of Madame Tussauds. Coca-Cola's Santa Claus will of course be dressed up appropriately for his visit so that he makes a good impression on the beautiful photos with all the visitors.
Hard Facts
Coca-Cola Christmas Truck

Date: Tue, Dec 6th / Thu, Dec 8th* / Thu, Dec 22nd
Time: 16:00 – 22:00
Location: Riesenradplatz
Entry: free
The additional Coca-Cola tour program will take place on Dec 6th and 22nd from 14:00 – 18:30 and on Dec 8th from 11:00 – 18:30.
We wish you a memorable meet and greet with Santa Claus!
Tag us on Instagram and share your Wintermarkt moments with us: @prater.at #praterat
Photocredits: Prater Wien GmbH, Julius Silver, Coca-Cola Austria