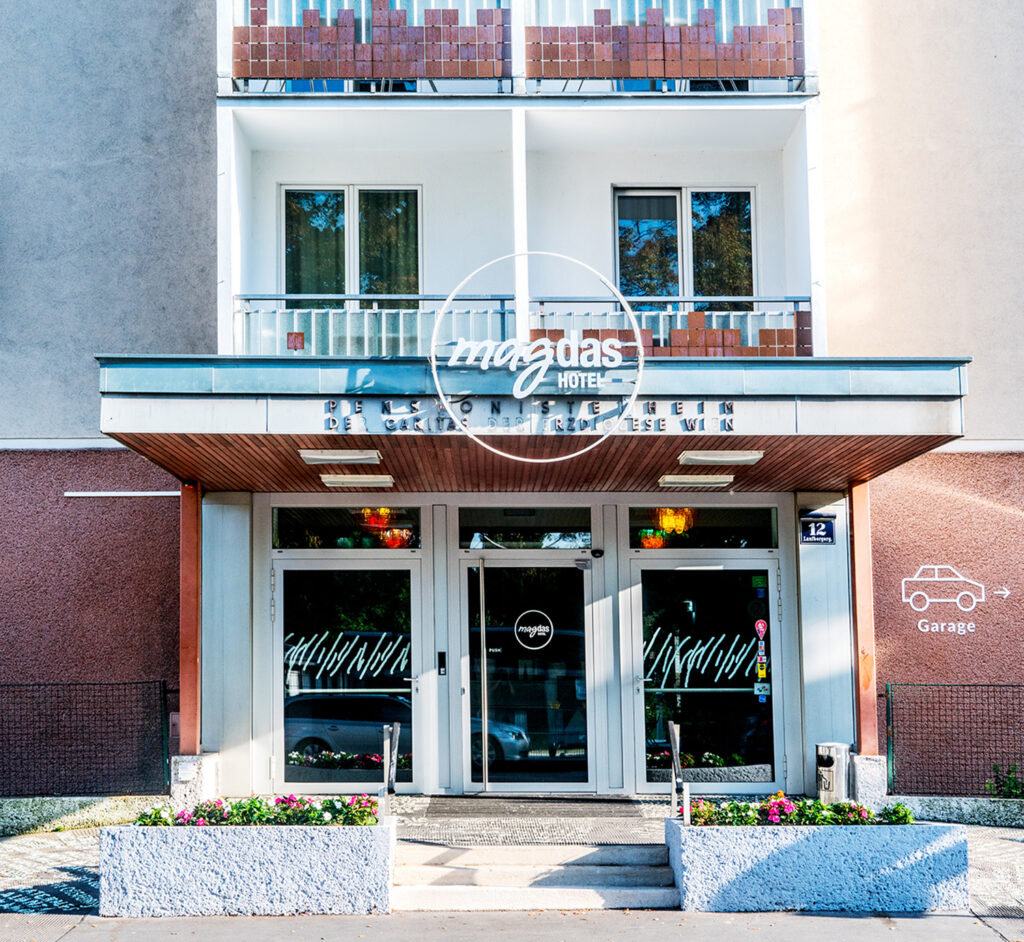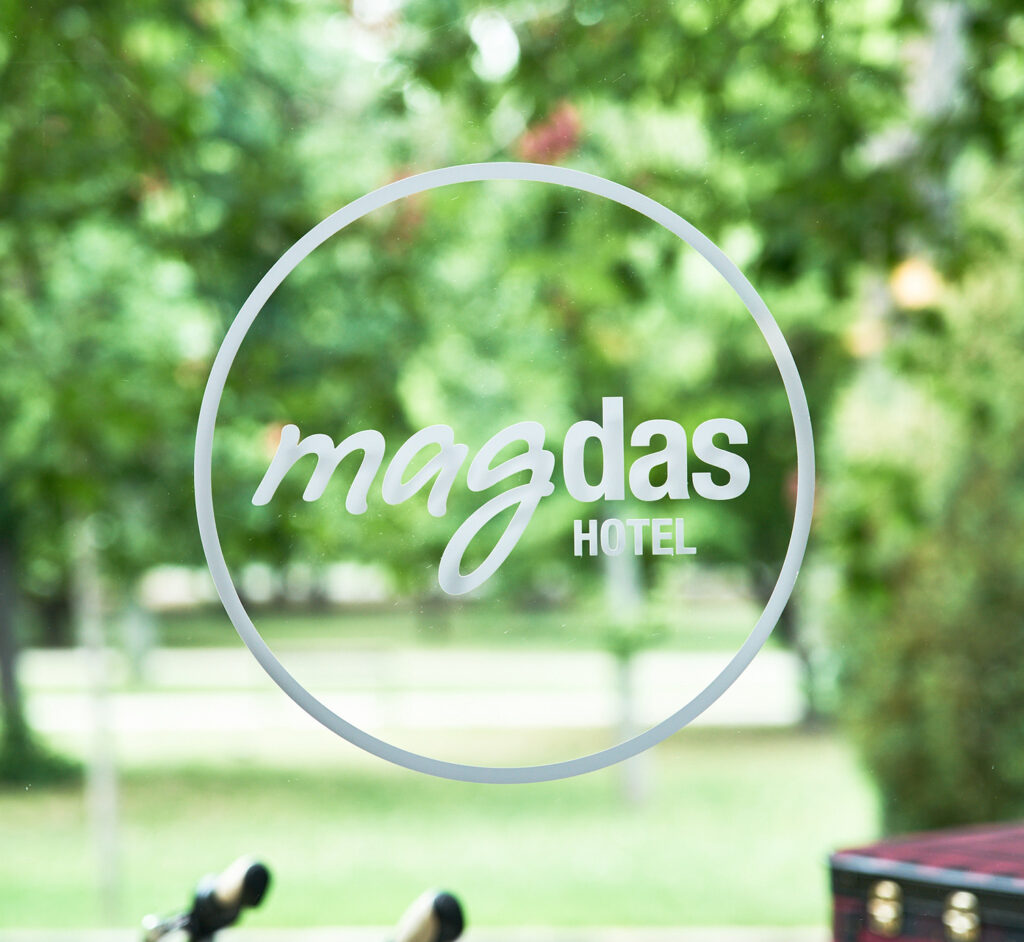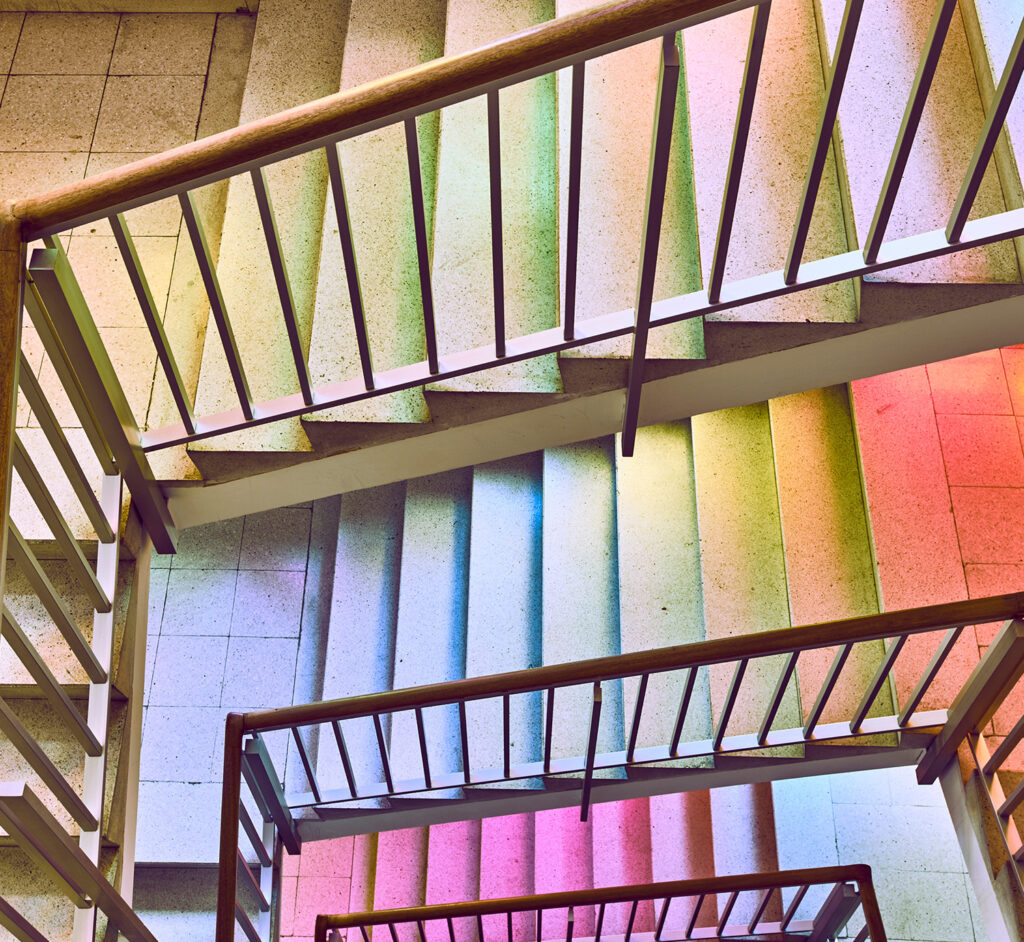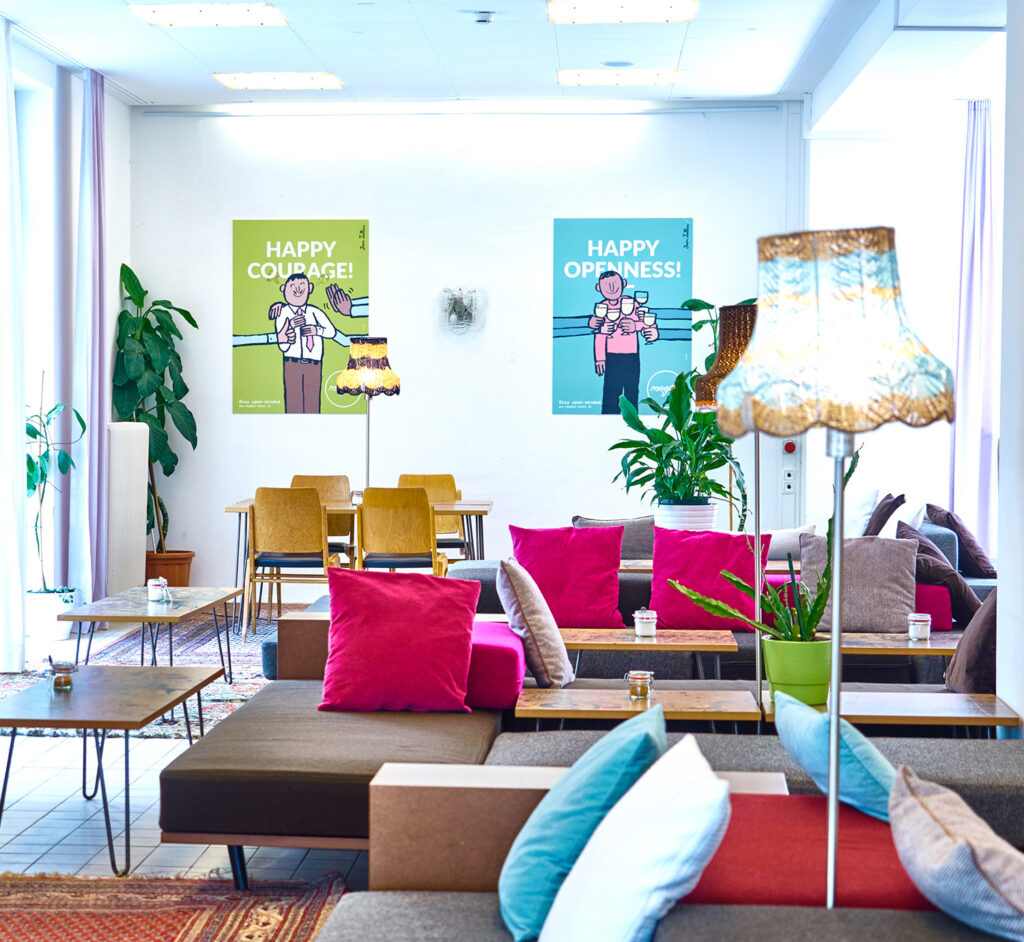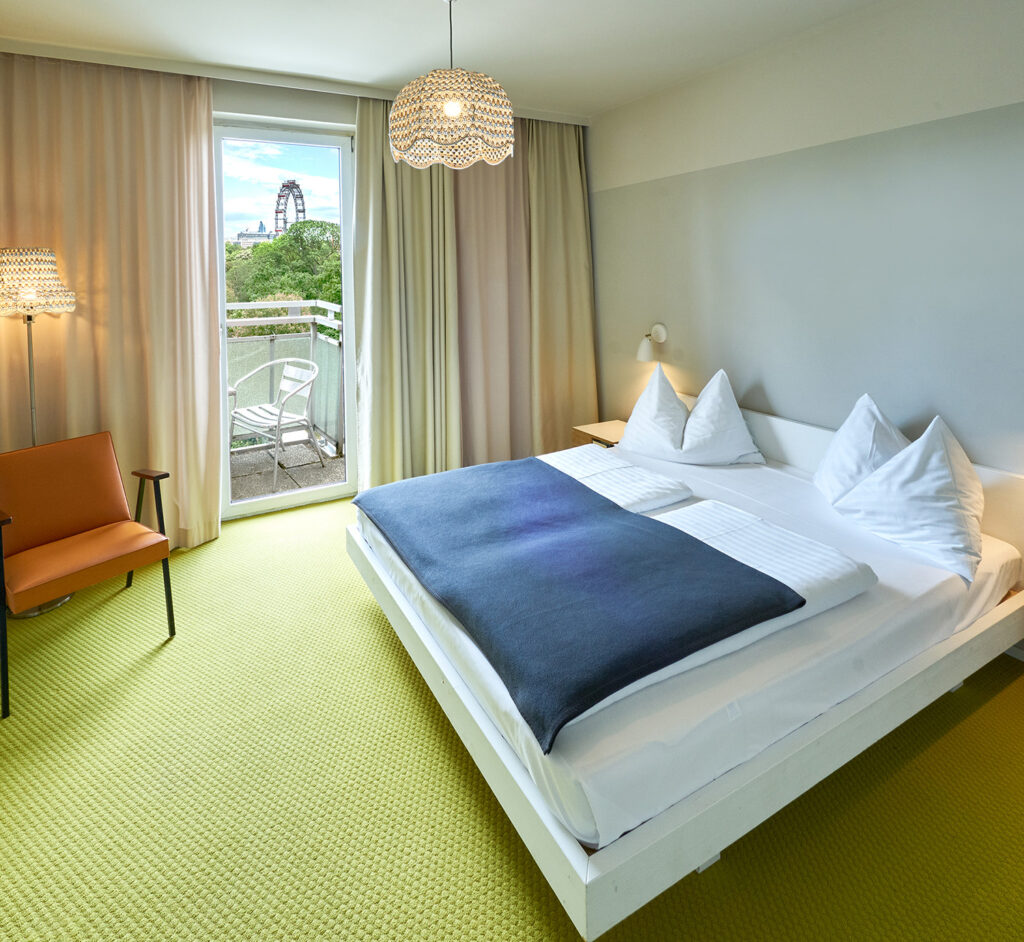 magdas Hotel
You will notice it right away – something is different here. magdas hotel is bolder, more cosmopolitan, and more open-minded. In short: easy-going or "laessig", as one would say in Vienna. Austria's first non-profit business hotel is located right next to the green Prater. The aim is to create apprenticeships and jobs for people with a refugee background, to provide them with a sound education and to make the world a little better together. Every room is different – every room is unique. 23 languages ​​are spoken here. And the best part – the Wurstelprater is only a few steps away.
Price: from € 62 per person
Room types: Classic, Balcony, Rooftop, Suites, For4
Meals: breakfast à la carte; warm meals from 12 p.m.
Services: bicycle rentals, tablet rentals
More information + booking at magdas-hotel.at